Genre: Contemporary Romance
Published: July 29th 2014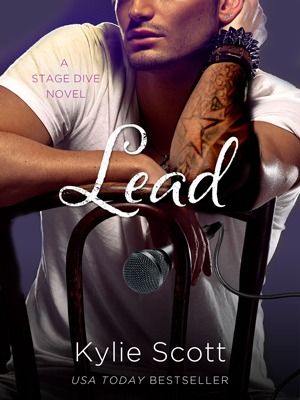 Thanks to Anna for supplying me the pic when I couldn't find what I was looking for and my talented sister for putting it all together!
Review can be found HERE!
Stay up all night with the sexy rockers in Stage Dive, the epic New Adult series from New York Times bestselling author Kylie Scott, author of Lick and Play.

As the lead singer of Stage Dive, Jimmy is used to getting whatever he wants, whenever he wants it, whether it's booze, drugs, or women. However, when a PR disaster serves as a wake-up call about his life and lands him in rehab, he finds himself with Lena, a new assistant to keep him out of trouble.  

Lena's not willing to take any crap from the sexy rocker and is determined to keep their relationship completely professional, despite their sizzling chemistry. But when Jimmy pushes her too far and Lena leaves, he realizes that he may just have lost the best thing that ever happened to him.
To participate in Teaser Tuesdays just do the following…

• Grab your current read
• Open to a random page
• Share two (2) "teaser" sentences from somewhere on that page
• BE CAREFUL NOT TO INCLUDE SPOILERS! (Make sure that what you share doesn't give too much away! You don't want to ruin the book for others!)
• Share the title & author too, so that other TT participants can add the book to their TBR Lists if they like your teasers!
Do you have a tease this week? Please leave a comment below with your TT link so I can check out yours too!!
Thanks for stopping by and have a great Tuesday!!