Bella Jewel's Alpha's Heart series is about girls who have a "man's job." I loved the first book, dying for this once after reading the first chapter!
Black Widow sounds like fun! Who doesn't love super heroes?
Genre: Contemporary Romance
Expected Publication: October 13th 2015
Quinn has spent her whole life working in her dad's garage, leaving her more comfortable with a carburetor than a curling iron. Her world is turned upside down when her beloved garage is bought by none other than world famous, sexy as sin, custom car builder, Tazen Watts. He's the one man she can't stand...even though he makes her hotter than a high performance engine in top gear.

Tazen has no use for Quinn, at least not professionally, and he's making sure she knows it. But there's a spark between them that she's finding hard to ignore. She's determined to prove her talent is as impressive as her sassy mouth. When she finds out Tazen is hiding a secret that could bring down his career and everyone involved in it, she wonders: is falling for him is going to be work the risk?

**Hard To Break is a full-length standalone romance with a HEA**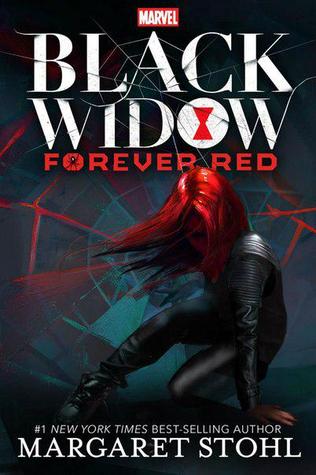 Title: Black Widow: Forever Red
Expected Publication: October 13th 2015
Enter the world of the Avengers' iconic master spy

Natasha Romanoff is one of the world's most lethal assassins. Trained from a young age in the arts of death and deception, Natasha was given the title of Black Widow by Ivan Somodorov, her brutal teacher at the Red Room, Moscow's infamous academy for operatives.

Ava Orlova is just trying to fit in as an average Brooklyn teenager, but her life has been anything but average.The daughter of a missing Russian quantum physicist, Ava was once subjected to a series of ruthless military experiments-until she was rescued by Black Widow and placed under S.H.I.E.L.D. protection. Ava has always longed to reconnect with her mysterious savior, but Black Widow isn't really the big sister type.

Until now.

When children all over Eastern Europe begin to go missing, and rumors of smuggled Red Room tech light up the dark net, Natasha suspects her old teacher has returned-and that Ava Orlova might be the only one who can stop him. To defeat the madman who threatens their future, Natasha and Ava must unravel their pasts. Only then will they discover the truth about the dark-eyed boy with an hourglass tattoo who haunts Ava's dreams. . . .

Black Widow:Forever Red features all the heart-pounding adventure readers expect from Marvel, written by #1 New York Times best-selling author Margaret Stohl. Uncover a new side of the Marvel Universe that will thrill loyal fans and newcomers alike, as Stohl reveals the untold story of Black Widow for the very first time.
Waiting on Wednesday is a weekly meme hosted by Jill @ Breaking the Spine where I have the chance to spotlight upcoming releases that I'm eagerly anticipating.
read more "Waiting On Wednesday # 160 – Hard to Break / Black Widow: Forever Red"