If Colleen Hoover puts out a book, there is a fair chance that I will grab it. After reading the description, I was intrigued and I had hope that I would get lost in this new world!
Genre: Paranormal Romance
Published: December 8th 2020
From #1 New York Times bestselling author Colleen Hoover comes a novel that explores life after tragedy and the enduring spirit of love.

When Leeds meets Layla, he's convinced he'll spend the rest of his life with her—until an unexpected attack leaves Layla fighting for her life. After weeks in the hospital, Layla recovers physically, but the emotional and mental scarring has altered the woman Leeds fell in love with. In order to put their relationship back on track, Leeds whisks Layla away to the bed-and-breakfast where they first met. Once they arrive, Layla's behavior takes a bizarre turn. And that's just one of many inexplicable occurrences.

Feeling distant from Layla, Leeds soon finds solace in Willow—another guest of the B&B with whom he forms a connection through their shared concerns. As his curiosity for Willow grows, his decision to help her find answers puts him in direct conflict with Layla's well-being. Leeds soon realizes he has to make a choice because he can't help both of them. But if he makes the wrong choice, it could be detrimental for all of them.
I always go to Colleen Hoover when I need a read that packs emotion and grit. I must admit that this book isn't like any of her books that I have read, and I honestly couldn't pick what direction this book was headed.
I enjoyed watching as Leeds and Layla first met, they hit it off right from the start! Layla was a little quirky, and Leeds just fell for her hook, line and sinker! As they spent more time together, their connection grew and I knew that these two were perfect for one another. Throw in a twist and everything changes, their lives are thrown into turmoil and Leeds was trying to get back the girl he first fell in love with.
In true Hoover form, this read had some unusual twists in it. I was often contemplating the direction of the book, whether it was going to head that way or not. At some points I was skimming through the book, as I wasn't as connected to the characters that I hoped I would be. I honestly have to say though, that this was probably one of my least favourite books of Hoovers', but I have every hope that she will redeem herself with her next book!
Leeds and Layla were so sweet together, right from the beginning!

I close the cover to the piano and then slowly spin around on the bench. She's wiping her eyes, staring up at the ceiling. "Wow," she whispers. "I wasn't expecting that. I feel like you just stomped on my chest."
That's how I've felt since I first laid eyes on her tonight.
"I like how it ends," she says. She sits up on the couch and tucks her legs beneath her. "You just stop in the middle of the sentence. It's so perfect. So powerful."

Kindle Page 17

I kiss her neck, then her breast. Then my mouth is resting against hers again. "I think I'm glad I met you."
She pulls back a little, then smiles up at me. "You think? Or you are?"
"I am. I am very glad I met you."
She trails her fingers over my mouth. "I'm very glad I met you."
We kiss some more, and it's full of lazy anticipation, as if we know we have all night and there's no rush.

Kindle Page 20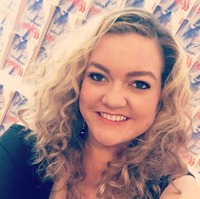 Colleen Hoover is the #1 New York Times bestselling author of twenty novels and novellas. Hoover's novels fall into the New Adult and Young Adult contemporary romance categories, as well as psychological thriller.

Colleen Hoover is published by Montlake Romance and Atria Books. Colleen also has several indie titles, including her psychological thriller, Verity.

In 2015, Colleen's novel CONFESS won the Goodreads Choice Award for Best Romance. That was followed up in 2016 with her latest title, It Ends With Us, also winning the Choice Award for Best Romance. In 2017, her title WITHOUT MERIT won best romance.

Her novel CONFESS has been filmed as a series by Awestruck and is available on Prime Video via Amazon and iTunes. Katie Leclerc and Ryan Cooper star in the series.

Colleen founded The Bookworm Box, a charity subscription service and bookstore, with her family in 2015. The Bookworm Box is a subscription service that provides readers with an exciting opportunity to receive signed novels in the mail each month from authors all over the world. All profits from the subscription service are donated to various charities each month. To date, The Bookworm Box has donated over $1,000,000 to help those in need.
Other reviews featuring Colleen Hoover