Ahhh... Colleen Hoover! This author knows how to such you into her incredible worlds and she makes you fall in love with all the characters, regardless of how broken they may be!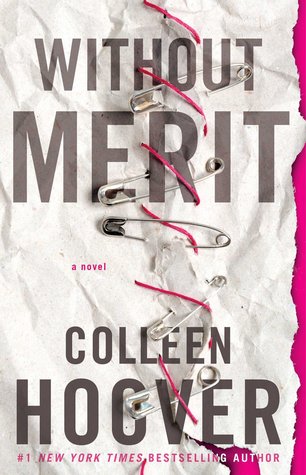 Genre: YA Contemporary Romance
Not every mistake deserves a consequence. Sometimes the only thing it deserves is forgiveness.

The Voss family is anything but normal. They live in a repurposed church, newly baptized Dollar Voss. The once cancer-stricken mother lives in the basement, the father is married to the mother's former nurse, the little half-brother isn't allowed to do or eat anything fun, and the eldest siblings are irritatingly perfect. Then, there's Merit.

Merit Voss collects trophies she hasn't earned and secrets her family forces her to keep. While browsing the local antiques shop for her next trophy, she finds Sagan. His wit and unapologetic idealism disarm and spark renewed life into her—until she discovers that he's completely unavailable. Merit retreats deeper into herself, watching her family from the sidelines when she learns a secret that no trophy in the world can fix.

Fed up with the lies, Merit decides to shatter the happy family illusion that she's never been a part of before leaving them behind for good. When her escape plan fails, Merit is forced to deal with the staggering consequences of telling the truth and losing the one boy she loves.
Colleen Hoover sure knows how to take one twisted family and turn it into a beautiful, heart wrenching story! I've read a few of Colleen's books now, and I really wasn't sure what to expect going into this one, but it turned out to be just as amazing as the rest of her work!
Merit was a girl who was a bit misunderstood. She came across as brash and mean, but the more I learned about her and a few of her secrets, the better it was to understand her. It was easier for her to withdraw from her twisted family, so she could avoid all conflict. But seeing Merit getting to know her family again really opened her eyes, as well as mine, to see that there was more to her family than what she perceived.
I enjoyed seeing Merit with Sagan. He brought a spark back into her dull life. It was interesting to see him express himself through his drawings, which was one of Merit's favourite things about him. He also helped her see her family in a whole new light after her little incident.
The whole Voss family had it's quirks, and they didn't gel like a family should. They each had a secret of issue that kept them apart. When these secrets are in the open all hell breaks loose, as the family is then forced to deal with one another.
Hoover touched on a delicate issue that those who have it, don't realise they are suffering. There were some sad moments, but there were some moments that happened toward the end that had me laughing out loud. There were some awkward events and some tender scenes that had me swooning as well. Altogether, it was an incredible read, that touched my soul and I'll be thinking about it for a long time to come!
*** Swoon Thursday was first bought to us by YA Bound. Since they are no longer with us, and with permission from Trisha Wolfe, I have decided that those of us that love to swoon need a central meet up point. So here it is ladies! I have a link up for everyone at the bottom of the post you can add your swoons to, and I'll set it up every week! So tell all other swooners out there to come on over, link up so we can visit each other! *** Today I have two swoons, one sweet kiss and the other is a beautiful moment between a father and daughter that made my chest ache!

I don't know how I'm still standing with the unreliable legs I seem to have right now. My head is tilted back and his mouth is inches from mine, as if he's hesitating. He smiles and whispers, "You bury me."
I have no idea what those words mean, but I like them. And I like how his lips connect softly with mine right after he finishes saying whatever it was he just said. And I was right. It's perfect. So perfect, it feels like the old days in the movies when the male lead would press his hand against the woman's back and she would curve her body backward against the pressure of his kiss like the letter C while he pulls her against him. It's just like that.
He's pulling me to him when his tongue slides across my lips. And just like in the movies, my arms are dangling at my sides until I realize how much I want to be in this with him and finally begin to kiss him back.

Kindle Arc Loc 127

My dad nods, just a little, and then he takes a step toward me and pulls me in for a hug. The first hug he's probably felt like I would allow him to give me in a very long time. "I know, Merit," he whispers, relieving me from the awkwardness of not knowing what to say to him. "Me too."
I pull my hands from my pockets and return the hug. My father presses his cheek to the top of my head and I can't help but smile because it's probably the best hug I've ever been given. It's the one hug I've needed the most. We stay like this for a while, almost as if he's making up for lost time. And maybe I am, too.

Kindle Arc Loc 3098


Originally inspired by

YA Bound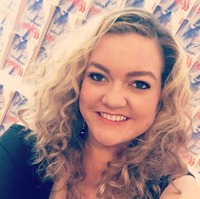 Colleen Hoover is the New York Times bestselling author of eleven novels
and five novellas. Hoover's novels fall into the New Adult and Young Adult contemporary romance categories.

Hoover published her first novel, Slammed, in January 2012. Since then, all her eligible works have become New York Times best sellers.

Colleen Hoover is published by Atria Books, a division of Simon & Schuster. Colleen also has several self-published titles.

In 2013, Colleen's third novel, Hopeless, was the first self-published novel to reach #1 on The New York Times, where it remained for several weeks. Hopeless went on to become one of the top 20 bestselling ebooks of 2013.

In 2015, Colleen's novel CONFESS won the Goodreads Choice Award for Best Romance. That was followed up in 2016 with her latest title, It Ends With Us, also winning the Choice Award for Best Romance.

Her novel CONFESS has been filmed as a series by Awestruck and is due to release this spring on go90. Katie Leclerc and Ryan Cooper star in the series.

Ugly Love is slated to begin filming in late 2017.

Colleen founded The Bookworm Box, a charity subscription service and bookstore, with her family in 2015. The Bookworm Box is a subscription service that provides readers with an exciting opportunity to receive signed novels in the mail each month from authors all over the world. All profits from the subscription service are donated to various charities each month. To date, The Bookworm Box has donated over $850,000 to help those in need.

Colleen's next release is WITHOUT MERIT, a contemporary romance novel due to release through Atria Books in October, 2017.

Colleen's current work-in-progress is an exciting revisit to a previous novel, not yet announced, due to release in early 2018.
Other reviews featuring Colleen Hoover
Losing Hope
#2
Would you like me to add the link up code to this post, so you can add it to your own posts?