Hi all!! Sorry I've been MIA, but life has been busy, once again!
Blogger has changed since I last posted, and it took some juggling to get this post done... and after I considered throwing in the towel and saying the hell with it, I found a little bit of patience and I finally I got there.
I thought I'd start the posts with a read that blew me away, and who better than Hoover!
Heart Bones was simply amazing, and I read it every chance I could. These broken characters hooked me and I had hope they would find happiness together.
Genre: Contemporary Romance
Published: August 19th 2020
Life and a dismal last name are the only two things Beyah Grim's parents ever gave her. After carving her path all on her own, Beyah is well on her way to bigger and better things, thanks to no one but herself.

With only two short months separating her from the future she's built and the past she desperately wants to leave behind, an unexpected death leaves Beyah with no place to go during the interim. Forced to reach out to her last resort, Beyah has to spend the remainder of her summer on a peninsula in Texas with a father she barely knows. Beyah's plan is to keep her head down and let the summer slip by seamlessly, but her new neighbor Samson throws a wrench in that plan.

Samson and Beyah have nothing in common on the surface.

She comes from a life of poverty and neglect; he comes from a family of wealth and privilege. But one thing they do have in common is that they're both drawn to sad things. Which means they're drawn to each other. With an almost immediate connection too intense for them to continue denying, Beyah and Samson agree to stay in the shallow end of a summer fling. What Beyah doesn't realize is that a rip current is coming, and it's about to drag her heart out to sea.
As always, Colleen Hoover has struck me with her incredible writing and storytelling. Heart Bones was a soul crushing read that turned into something beautiful as I watched two lonely and troubled people find a connection with one another and a spark of happiness that they hadn't had before.
Honestly, my heart ached for Beyah, as her world was turned upside down in one day.
She was such a lost and broken girl, who had such a sad and lonely upbringing.
She survived her life so far I could see a spark of life come back after she met Samson, as they made a connection only two broken people could make.
Samson was such a closed off type of guy and really kept so much to himself. I could see that he could read Beyah, and connected with her immediately. He was able to get
Beyah to open up, but he kept his secrets close to his chest.
I thoroughly enjoyed this story, as moving as it was.
The more I got to know the characters, the more I liked them.
I liked the relationships that Beyah built with her Father, Step Mother and Step Sister, Sara. I was blown away with how incredibly deep this book was Hoover has such an incredible writing style and always pulls me into her reads.
This one left such an impact on me I will be thinking about it for a long time to come.
There were so many beautiful moments, here are a couple of teasers that really touched me.

"Don't. Don't hug me. It'll just feel patronizing now that you know I've never been hugged like that."
Samson shakes his head gently as he stares down at me. "I wasn't going to hug you, Beyah," he whispers. His face is so close to mine, his breath grazes my cheek when he speaks. I feel like I'm about to slide to the floor, so I grip the edge of the counter behind me.
He dips his head until his lips catch mine. His mouth is soft, like an apology, and I accept it.


Kindle Page 138


"If there's nothing inside a heart that can break, why does it feel like mine is going to snap in half when it's time for me to move next month? Does your heart not feel like that?"
Samson's eyes scroll over my face for a moment. "Yeah," he whispers. "It does. Maybe we both grew heart bones."

Kindle Page 240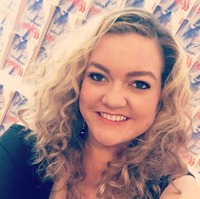 Colleen Hoover is the #1 New York Times bestselling author of twenty novels and novellas. Hoover's novels fall into the New Adult and Young Adult contemporary romance categories, as well as psychological thriller.

Colleen Hoover is published by Montlake Romance and Atria Books. Colleen also has several indie titles, including her psychological thriller, Verity.

In 2015, Colleen's novel CONFESS won the Goodreads Choice Award for Best Romance. That was followed up in 2016 with her latest title, It Ends With Us, also winning the Choice Award for Best Romance. In 2017, her title WITHOUT MERIT won best romance.

Her novel CONFESS has been filmed as a series by Awestruck and is available on Prime Video via Amazon and iTunes. Katie Leclerc and Ryan Cooper star in the series.

Colleen founded The Bookworm Box, a charity subscription service and bookstore, with her family in 2015. The Bookworm Box is a subscription service that provides readers with an exciting opportunity to receive signed novels in the mail each month from authors all over the world. All profits from the subscription service are donated to various charities each month. To date, The Bookworm Box has donated over $1,000,000 to help those in need.