What an amazing read All Your Perfects was! It's a book that touches your soul and has you seeing your own life a little differently. I loved watching Quinn and Graham fall for one another in the past, and I shed a tear as they struggled in the present!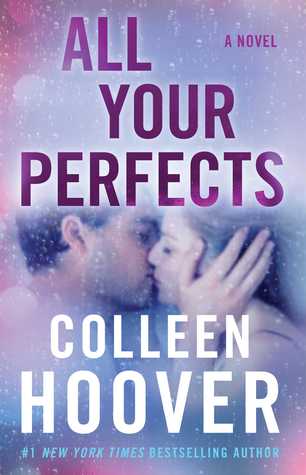 Genre: Contemporary Romance
Published: July 17th 2018
Colleen Hoover delivers a tour de force novel about a troubled marriage and the one old forgotten promise that might be able to save it.

Quinn and Graham's perfect love is threatened by their imperfect marriage. The memories, mistakes, and secrets that they have built up over the years are now tearing them apart. The one thing that could save them might also be the very thing that pushes their marriage beyond the point of repair.

All Your Perfects is a profound novel about a damaged couple whose potential future hinges on promises made in the past. This is a heartbreaking page-turner that asks: Can a resounding love with a perfect beginning survive a lifetime between two imperfect people?
Colleen Hoover has touched my heart with this incredible read! As a woman, a wife and a mother myself, I was pulled into this world and I connected to the characters as they fell for one another in the past, and struggled with their decisions in the present. It truly was an epic read that has imprinted on my soul!
Quinn and Graham didn't meet in the best circumstances, but they made a connection regardless. Neither of them knew what to do next, but they tried to console one another on that fateful night. Over time they crossed paths again and I could see that these two had a deep bond that any couple dreams of having.
In the present, I actually thought Quinn was depressed. She struggled with what she couldn't have, and seemed to push Graham away. I could feel the turmoil that she was experiencing and the struggles that Graham had trying to bring his Quinn back to him. There weren't many happy moments in the present, but they both had determination, trying to get what they wanted. One thing that didn't waver was the love they had for one another, and they would sacrifice that if only the other person would be happy once again.
I've said it before, but Colleen Hoover is AMAZING! Her writing grips your soul and drags you in as you experience the hard times, and the sweet times the characters go through. This couple really had a tough time and I honestly thought that they wouldn't make it. I shed a few tears while reading this one, because their struggles were devastating, and they made life altering mistakes that would shatter any human, but I also had hope that they would find that deep love again, that only soul mates have. This will definitely be a book I will reread over and over again!
When I read this moment I knew I had to share it! The banter was amusing, but it really was a sweet moment.

"Well, if we re still talking when Halloween rolls around, we can wear matching slutty costumes."
"Still talking? Quinn, Halloween is over two months away. We'll practically be living together by then."
I roll my eyes. "You're way too confident."
"You could call it that."
"Most men push for sex right away. But you turn me down one night and show up six months later just to turn me down again and force me into conversation. I can't tell if I should be worried."
Graham raises an eyebrow. "Don't mistake me for something I'm not. I'm normally all for the sex up front, but you and I have an eternity to get to it."
I can tell he's kidding by the straight face he tries to keep. I lift up on my pillow and raise my brow. "Sex I'm okay with. Eternal commitment is pushing it."
Graham slides an arm beneath me and pulls me against him so that my head is now resting on his chest. "Whatever you say, Quinn. If you want us to pretend for a few more months that we aren't soul mates, that's fine with me. I'm a great actor."

Paperback Page 97



Hosted by Anna @

Herding Cats & Burning Soup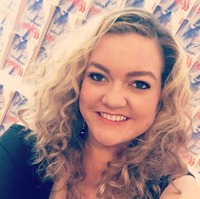 Colleen Hoover is the #1 New York Times bestselling author of fourteen
novels and five novellas. Hoover's novels fall into the New Adult and Young Adult contemporary romance categories.

Hoover published her first novel, Slammed, in January 2012. It debuted at #5 on the New York Times. Since then, all her eligible works have become New York Times best sellers.

Colleen Hoover is published by Atria Books, a division of Simon & Schuster. Colleen also has several self-published titles.

In 2013, Colleen's third novel, Hopeless, was the first self-published novel to reach #1 on The New York Times, where it remained for several weeks. Hopeless went on to become one of the top 20 bestselling ebooks of 2013.

In 2015, Colleen's novel CONFESS won the Goodreads Choice Award for Best Romance. That was followed up in 2016 with her latest title, It Ends With Us, also winning the Choice Award for Best Romance. In 2017, her title WITHOUT MERIT won best romance.

Her novel CONFESS has been filmed as a series by Awestruck and is available on Go90.com. Katie Leclerc and Ryan Cooper star in the series.

Colleen founded The Bookworm Box, a charity subscription service and bookstore, with her family in 2015. The Bookworm Box is a subscription service that provides readers with an exciting opportunity to receive signed novels in the mail each month from authors all over the world. All profits from the subscription service are donated to various charities each month. To date, The Bookworm Box has donated over $1,000,000 to help those in need.