The Sin Eater's Daughter #1
Genre: Young Adult Fantasy
Published: March 1st 2015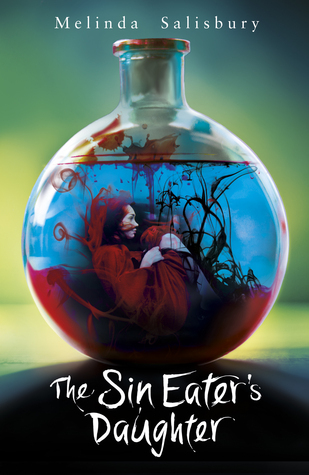 I enjoyed this fantasy read. There are some great characters in it and I'm keen to continue the journey.
Review on Blog later today!!
I am the perfect weapon.
I kill with a single touch.

Twylla is blessed. The Gods have chosen her to marry a prince, and rule the kingdom. But the favour of the Gods has it's price. A deadly poison infuses her skin. Those who anger the queen must die under Twylla's fatal touch.

Only Lief, an outspoken new guard, can see past Twylla's chilling role to the girls she truly is.

Yet in a court as dangerous and the queen's, some truths should not be told...
Buy Now - Amazon
To participate in Teaser Tuesdays just do the following…

• Grab your current read
• Open to a random page
• Share two (2) "teaser" sentences from somewhere on that page
• BE CAREFUL NOT TO INCLUDE SPOILERS! (Make sure that what you share doesn't give too much away! You don't want to ruin the book for others!)
• Share the title & author too, so that other TT participants can add the book to their TBR Lists if they like your teasers!
Do you have a tease this week? Please leave a comment below with your TT link so I can check out yours too!!
Thanks for stopping by and have a great Tuesday!!