Genre: NA Contemporary Romance
Published: March 10th 2015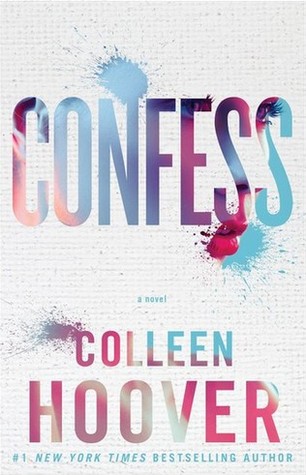 This was an interesting read and definitely had it surprises, in typical Colleen Hoover style. Here is a sweet moment between Auburn and Owen.
The faint smile on his face disappears the closer his lips come to mine. My eyelids flutter and then close completely, just as his mouth feathers mine.

"I've been wanting to do this since the moment I laid eyes on you," he whispers. His mouth connects with mine, and at first his kiss is like the one I gave him in the tent. Soft, sweet, and innocent. But then the innocence is stripped away the second he runs one of his hands through the back of my hair and slides his tongue against my lips.
My review will be on the blog later today!
From #1 New York Times bestselling author Colleen Hoover, a new novel about risking everything for love—and finding your heart somewhere between the truth and lies.

Auburn Reed has her entire life mapped out. Her goals are in sight and there's no room for mistakes. But when she walks into a Dallas art studio in search of a job, she doesn't expect to find a deep attraction to the enigmatic artist who works there, Owen Gentry.

For once, Auburn takes a risk and puts her heart in control, only to discover Owen is keeping major secrets from coming out. The magnitude of his past threatens to destroy everything important to Auburn, and the only way to get her life back on track is to cut Owen out of it.

The last thing Owen wants is to lose Auburn, but he can't seem to convince her that truth is sometimes as subjective as art. All he would have to do to save their relationship is confess. But in this case, the confession could be much more destructive than the actual sin…
From the book you're currently reading, or one you just finished, tell us what made you SWOON. What got your heart pounding, your skin tingling, and your stomach fluttering.
Shout it out on Twitter with the hashtag #YABound, post it here in the comments, or grab the adorable button above and share it on your blog! I want to know & so do the chicks at YABound!
Did you get swooned this week? Please leave a comment below with your Swoon link so I can check out yours too!!
Thanks for stopping by and have a great Thursday!!