Genre: YA Paranormal Romance
Published: November 6th 2012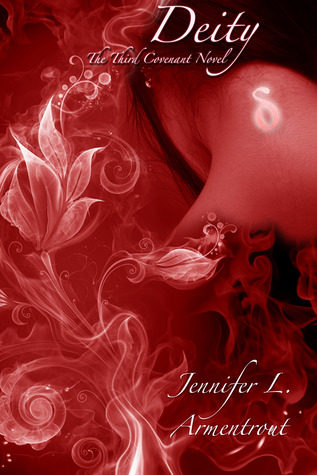 I LOVE this series, and things are definitely getting interesting!
"When ... when does the next babysitter arrive?"
"Not until morning."
Butterflies went crazy in my stomach. Morning was several hours away. A lot of things could go down in those hours. "Oh."
Aiden didn't respond. Instead, his fingers skimmed over the tags on my arm and then he closed his eyes. A shudder rolled through his entire body, shaking me to my core. Then his head dipped and dark waves of hair fell forward, but not quick enough to shield the hunger in his stare.
I tensed, my chest tightening. His breath was warm and tantalizing on my lips, and then they brushed across mine ever so softly. The simple act stole my breath, my heart. But even as he pulled away, I realized that he couldn't steal something he already had.
My review can be found HERE!!
"History is on repeat, and things didn't go so well the last time. "

Alexandria isn't sure she's going to make it to her eighteenth birthday--to her Awakening. A long-forgotten, fanatical order is out to kill her, and if the Council ever discovers what she did in the Catskills, she's a goner... and so is Aiden.

If that's not freaky enough, whenever Alex and Seth spend time "training"--which really is just Seth's code word for some up-close and personal one-on-one time--she ends up with another mark of the Apollyon, which brings her one step closer to Awakening ahead of schedule. Awesome.

But as her birthday draws near, her entire world shatters with a startling revelation and she's caught between love and Fate. One will do anything to protect her. One has been lying to her since the beginning. Once the gods have revealed themselves, unleashing their wrath, lives will be irrevocably changed... and destroyed.

Those left standing will discover if love is truly greater than Fate...
To participate in Teaser Tuesdays just do the following…

• Grab your current read
• Open to a random page
• Share two (2) "teaser" sentences from somewhere on that page
• BE CAREFUL NOT TO INCLUDE SPOILERS! (Make sure that what you share doesn't give too much away! You don't want to ruin the book for others!)
• Share the title & author too, so that other TT participants can add the book to their TBR Lists if they like your teasers!
Do you have a tease this week? Please leave a comment below with your TT link so I can check out yours too!!
Thanks for stopping by and have a great Tuesday!!