Genre: YA Paranormal Romance
Published: November 27th 2012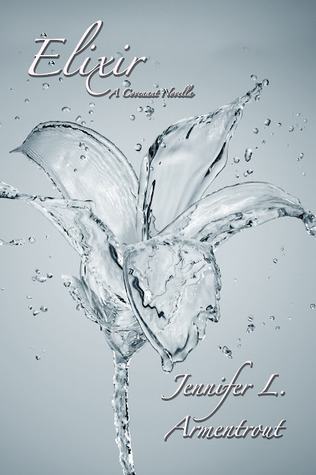 I just LOVE this series and I am addicted to it!! Deity was soooo good and I had to read Elixir right away! Aiden's POV... whoop whoop!
"Did I ever tell you about the first time I saw you?"
She shivered. "No."
Closing my eyes, I felt her snuggle closer. My hand curled into the thick material of her sweater. I rested my chin on her head. "I was sixteen and you were probably fourteen."
"I can't remember fourteen."
"That's okay. I remember for both of us."
~ iBook page 103 of 125
Review can be found HERE!!
Aiden St. Delphi will do anything to save Alex.
Even if it means doing the one thing he will never forgive himself for.
Even if it means making war against the gods.
To participate in Teaser Tuesdays just do the following…

• Grab your current read
• Open to a random page
• Share two (2) "teaser" sentences from somewhere on that page
• BE CAREFUL NOT TO INCLUDE SPOILERS! (Make sure that what you share doesn't give too much away! You don't want to ruin the book for others!)
• Share the title & author too, so that other TT participants can add the book to their TBR Lists if they like your teasers!
Do you have a tease this week? Please leave a comment below with your TT link so I can check out yours too!!
Thanks for stopping by and have a great Tuesday!!