It's been a while since I've picked up a Rachel Van Dyken book, so I thought I would give Co-Ed a whirl, not realising it was a spinoff from an original series. But I must tell you, it was pretty good!
Series: A Bro Code Standalone
Genre: NA Contemporary Romance
Published: April 22nd 2018
Four guys.

Constant moaning.

And a revolving door across the college suite I somehow ended up in because my first name is Shawn.

They don't discriminate. Girls. Guys. Grandmas. Plants (okay maybe not plants) all walks of life stroll in stressed to the brim, and leave so satisfied I'm wondering what sort of talents lie behind that door.

My roommate calls them the pleasure ponies.

But the rest of the college campus?

They just call them the new face of Wingmen Inc. A paid for relationship service that makes big promises.

Breakup? They'll glue you back together again.

Depressed? They have the magic pill.

Lonely? Just spend a few minutes while they rub you down and you'll forget all about it.

And broken hearts? Well, that's their specialty. They'll fix you.

For a price...

I swore I wouldn't get involved.

But apparently they like a challenge, and a girl who doesn't put up with their BS is basically like waving a red flag in front of a bull.

They. All. Charged.

But one holds my attention above the rest.

Knox Tate looks like a Viking -- and getting pillaged is starting to look more appealing by the day. Though he's hiding something -- all of them are. And the closer I get. The more I realize that some things are left better in the past.

It's not what you think, or is it? Dive in and find out...

Knox, Leo, Finn, and Slater are waiting, and they aren't patient men.
Rachel Van Dyken is an author I haven't read a lot of, as some stories have been hit or miss for me, but I thoroughly enjoyed this first book in the Wingman spinoff series. It was interesting meeting the guys and seeing all their different personalities, while trying to figure out what they actually did! It was an entertaining read, with plenty of alpha males who treat women well.
Shawn was our female lead, and I liked how she stood up for herself and tried not to take too much crap from the guys. They would use all their charm on her, to win her over as she was like a challenge to them. There were numerous times that she found her self in awkward situations, but she would always hold her head high.
Knox was the male lead, and he was our dark and broody leader of Wingmen Inc. I loved watching Shawn get under his skin! He was punishing himself because of an incident in the past, and didn't feel that he deserved a second chance. It was amusing to see how possessive he got, around his best friends and Shawn's roommate Slater too!
I enjoyed meeting the rest of the guys too. Knox's roommates and partners, Finn and Leo were so funny and Slater was kind of broody too, but as the whole story unfolded, I could see why they all had issues. Rachel Van Dyken delivered this story perfectly, with the right amount of humour, romance and intensity to keep me glued to the pages!
I just loved the banter throughout this read, there were so many laugh out loud moments!

"Fine." I gritted my teeth. "All I can promise is that I'll give him a chance before I knee him in the balls."
"That's really all any man can ask for."

Kindle Loc 624

"You mean you like-like her?" Leo joked.
"He super likes her a bunch," Finn said in a giddy voice. "Think she'll come play Legos later?"
"Out." I pointed at the door. "Both of you, dead to me."
"Hey, we just like seeing boss man happy." Leo winked. "Don't we, Finn?"
"By Legos, I meant your penis. Sorry if that was confusing."

Kindle Loc 1509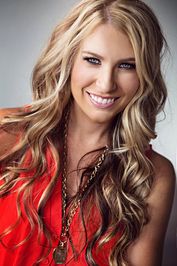 Rachel Van Dyken is the New York Times, Wall Street
Journal, and USA TODAY Bestselling author of regency and contemporary romances. When she's not writing you can find her drinking coffee at Starbucks and plotting her next book while watching The Bachelor.

She keeps her home in Idaho with her Husband and, adorable son. She loves to hear from readers!
Other reviews featuring
Rachel Van Dyken
Red Card
Risky Play #1
Kickin' It #2
Curious Liaisons
Cheater #1
The Bachelors of Arizona
The Playboy Bachelor #2
Ruin series
Ruin #1
Toxic #2
The Bet series
The Bet
#1