It's been a while since I've picked up a book by Rachel Van Dyken, and I thought I'd better try her newest novel, The Playboy Bachelor. This was a beautiful read, as I watched Bentley and Margot try to salvage the relationship they once had.
Title: The Playboy Bachelor
Series: The Bachelors of Arizona #2
Genre: Contemporary Romance
She's no Sleeping Beauty. And he's definitely no prince . . .

Margot McCleery could have lived her whole life without seeing Bentley Wellington again-her ex-best friend and the poster boy for Hot, Rich Man-Whores everywhere. But Margot's whiskey-augmented grandmother "buys" Bentley at a charity bachelor auction, and now suddenly he's at her door. Impossibly charming. Impossibly sexy. And still a complete and utter jackass.

Bentley's just been coerced by his grandfather to spend the next thirty days charming and romancing the reclusive red-haired beauty who hates him. The woman he abandoned when she needed him the most. Bentley knows just as much about romance as he knows about love-nothing. But the more time he spends with Margot, the more he realizes that "just friends" will never be enough. Now all he has to do is convince her to trust him with her heart . . .
It's been a while since I've read a book by Rachel Van Dyken, and I decided to pick up her latest, surprise novel, even though I haven't read the first book in the series. However, each book can be read as a standalone as they feature a different Wellington brother/bachelor. The Playboy Bachelor is Bentley's story, as he's follows through on the terms of the bachelor auction he attended and he's sent to spend time with his best friend who he hasn't seen since an accident six years ago.
As soon as I began this book, I realised it wasn't going to be as easy as I thought. Margot and Bentley had a history, but it was deeper than I realised. I also didn't expect the heartache as to why they were no longer close. Margot's story really touched me and I could understand her spinster ways, but I wanted her to be able to move on. Bentley, well I thought what he did was a little impulsive and I wished he'd taken a little more time to get all the facts before going off the rails. A lot of heartache could've been avoided if he hadn't been so impulsive.
Seeing Margot and Bentley together again was amusing! Even though they probably would've avoided one another for the rest of their days, it was amusing to see them banter and push one another to their limits. I knew that they still had feelings for one another that ran deep, but both of them were afraid of being hurt again. They took their time getting to know one another, even if Bentley was being forced to by his Grandfather.
The Playboy Bachelor was a sweet, but intense read, as Margot and Bentley's relationship rekindled. It wasn't an easy ride, as they each struggled to face the demons from their pasts. They were both very stubborn and afraid of change, but they became stronger people in the end. The story was told from the third person point of view and the character development really pulled me into the story, as Rachel Van Dyken has a beautiful way of creating deep characters that you can connect to and sympathise with. I would like to go back to the beginning to see where it all began in the first book!!
Complimentary copy provided by the Publisher, via NetGalley in exchange for an honest review.
Bentley melted my heart... they both had issues of being broken hearted again, and these two moments made my heart ache!

"You made me weak. And every time I see you, I wonder, will it happen again? Because you, you're the game changer, the one who makes me question everything, the one who makes me want to be better, the one I almost lost—the one I am so damn terrified of losing again."

Kindle Arc Loc 2428

"But that doesn't change the fact that you think so little of me…when I think the world of you."

Kindle Arc Loc 2881



Hosted by Anna @

Herding Cats & Burning Soup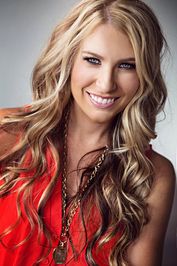 Rachel Van Dyken is the New York Times, Wall Street Journal, and USA
Today Bestselling author of regency and contemporary romances. When she's not writing you can find her drinking coffee at Starbucks and plotting her next book while watching The Bachelor.

She keeps her home in Idaho with her Husband, adorable son, and two snoring boxers! She loves to hear from readers!