What better way to start the week off than by picking up a book by a fellow Aussie! I do love a good sports romance so I was excited by Risky Play. It was a fun and flirty read, that I devoured quickly!
Genre: Contemporary Romance
Published: March 19th 2019
Even one-night stands deserve a second chance in New York Times bestselling author Rachel Van Dyken's novel of sporting desire.

What else can a virgin do when she's ditched at the altar? Seattle heiress Mackenzie Dupont is treating herself to a single-girl honeymoon in Mexico and a desire to relinquish her innocence to a gorgeous one-night stand. Fake names. True pleasure. But when she wakes up alone, Mackenzie realizes just how much anger is left in her broken heart.

Suffering a tragic personal loss, pro soccer player Slade Rodriguez has his reasons for vanishing without a goodbye. Right or wrong, he's blaming the beautiful and infuriating stranger he never wants to see again. They're both in for a shock when Mackenzie shows up as his new personal assistant. And they both have a lot to learn about each other. Because they share more than they could possibly know, including a common enemy who's playing his own games. And he's not afraid to get dirty.

Now there's only one way Mackenzie and Slade can win: to trust in each other and to stop hiding from the lies they've told, the secrets they've kept, the mistakes they've made, and the attraction that still burns between them.
I grabbed this new release the other day, because I haven't read anything by
Rachel Van Dyken
in ages, and found it to be quite the delightful read! I'm a sucker for a good sports romance, so I was excited to pick up this first book in her new series. Mack and Slade had a connection from their initial meeting and it was amusing to see them drift apart, only to come back together by chance!
Mack was left at the altar by her long time friend, and found herself a little lost, so she went on her honeymoon by herself. It was on the flight over that she met Slade and the sparks were flying! They spent time together and I was thinking that this was going to be the quickest read ever, it was so perfect, until it wasn't! My heart broke for Slade, and for Mack too, be cause she lost the one person that had made her feel alive.
By chance, these two crossed paths again, and Slade was a real jerk to Mack. She tried to at least build a friendship with Slade by doing nice things for him. Slade too a while to come around, and he soon learned to deal with his feelings instead of turning to anger, so it was nice to see our old Slade return.
Risky Play was a fresh and playful read that I devoured quickly. I enjoyed meeting Matt and Jagger, and cannot wait to read their books. I was a bit miffed by Mack and Alton's relationship, and the depth to his deception... I didn't think someone could be that kind of a jerk, for as long as he had. However, I loved the way that Slade and Jagger both stood up for Mack when she needed it. I cannot wait to return to this world, soon!
I liked the first tease, as we saw a bit of an insight into Mack's heart, and the second... pretty amusing!

He wasn't mine to save.
And I didn't even like him ninety percent of the time.
He'd hurt me. He'd made me feel insecure.
Ugly.
He changed the way I saw myself.
He didn't deserve my help.
But I was going to give it anyway.
Because it was the right thing to do.

Kindle Page 84

"Watch out!" a voice called. I blinked to the right and saw the ball sailing toward my face.
I ducked just in time and almost face-planted against the chair in front of me.
"Sorry." Slade jogged over. "My tiny ball must have slipped."
I glared. "Wouldn't be the first time, would it?"
"I bet you'd love to find out," he countered.
"Yes. I would love to find out and then somehow chain your body to a bed so I can force you into marriage . . . seriously, it's on my bucket list right next to tea with Satan."

Kindle Page 95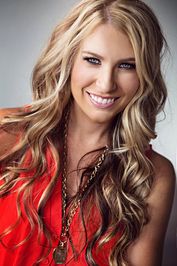 Rachel Van Dyken is the New York Times, Wall Street
Journal, and USA TODAY Bestselling author of regency and contemporary romances. When she's not writing you can find her drinking coffee at Starbucks and plotting her next book while watching The Bachelor.

She keeps her home in Idaho with her Husband and, adorable son. She loves to hear from readers!