I loved the first book in the series and I couldn't wait to read Kickin' It! It was a little more serious than the first book, touching on some delicate areas, but it really was a sweet romance!
Genre: Contemporary Romance
Expected Publication: June 11th 2019
Love breaks the offside rule in New York Times bestselling author Rachel Van Dyken's irresistibly sexy Red Card romance.

Successful, high-profile sports agent Matt Kingston thinks he can handle anything. Then soccer player Parker Speedman shows up at his door. She is young and gorgeous, has natural talent, and is looking for a team. She's also a hothead with a punchy past who floored her last coach on live TV. Despite his misgivings, Matt agrees to be both her agent and her coach. Professional common sense says she's off-limits. But what can he say about the raw attraction between them?

Parker plays soccer with her heart and soul. But after the events of the last year, she's shaken. She's already seen what a powerful man can do to a female athlete's career. And her beloved dream is in the hands of a sexy, gorgeous man with the uncanny ability to slip past her defenses…and into her heart.

Now Matt and Parker are about to learn that when it comes to love, the only way to win is by breaking every rule they know. And by playing nice. Real nice.
After meeting Matt in the first book,
Risky Play,
I was excited to pick up
Kicking It
to see what girl would win the broody manager over. After his sister decided to follow in his footsteps, she brings a surprise of her own, her best friend, a female soccer star with a bad reputation, who was in need of a new manager.
I really enjoyed getting to know both Matt and Parker. Matt was extremely good at his job, and although he was quite abrupt, he knew what he was doing. Parker had demons that she hadn't quite dealt with, and she was hoping to forget them with her move to a new city and club. But we all know secrets resurface, and Parker needed to confide in someone to help her get through.
Parker and Matt had a love/hate relationship to begin with... they bickered over everything, and they were both easily angered and neither of them would back down. They both developed feelings for one another, but were reluctant to cross any lines. Matt treated Parker with care and helped her to open up which was really sweet.
The
Red Card
series has become one of my favourite Sports Romance series. The characters felt real, weren't perfect, but found happiness together. Matt and Parker both made an impact on my soul, and I enjoyed every moment of being in their world, although it was difficult for both of them.
This was such a sweet moment, and just what Parker needed!

"You scored the winning goal at the championships two years ago, you were wearing your hair in a braid, and all I kept thinking when I looked at your tape was, Damn, that woman is too beautiful for words, and now I know—now I know, you're beautiful everywhere, inside, outside." He licked, he sucked. "You're perfect."
I grabbed his head with one hand and let out a scream.
"All you needed…" He looked up at me, slowly crawled up my body like a panther ready to stake claim on its prey. "Was someone who cared."
"No." I cupped his face. "I just needed you."
His eyes darted to my mouth.
I lunged for him, tasting myself on him, tasting us, and I forgot all about my past.

Kindle Arc Loc 2848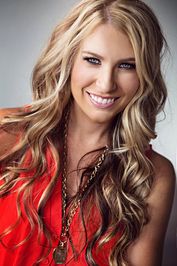 Rachel Van Dyken is the New York Times, Wall Street
Journal, and USA TODAY Bestselling author of regency and contemporary romances. When she's not writing you can find her drinking coffee at Starbucks and plotting her next book while watching The Bachelor.

She keeps her home in Idaho with her Husband and, adorable son. She loves to hear from readers!