I picked up this one on sale and I just had to listen to it. It was an amusing romance as Lucas and Avery rekindle their feelings that were buried a long time ago.
Narrators: Lucy Rivers & Alexander Cendese
Series: Curious Liaisons #1
Genre: Contemporary Romance
Lucas Thorn wasn't born a cheater. All it took was a single moment—say, a certain disastrous incident on the night before his wedding—and boom. Reputation destroyed forever and always. So now he owns it. He has a lady friend for every night of the week (except Sundays—God's day and all), and his rules are simple: No commitments. No exceptions.

But a certain smart-mouthed, strawberry blonde vixen is about to blow that all to hell.

Avery Black has never forgiven Lucas for cheating on her sister. And suddenly being forced to work with him is pretty much a nightmare on steroids. Of course, it does afford her the opportunity to make his life as difficult as possible. But no good revenge scheme comes without payback. Because he didn't become the Lucas Thorn without learning a few things about women.

Now Avery's lust for vengeance has turned into, well, lust. And if Lucas stops cheating, it's definitely not because he's falling in love…
Awwww... Lucas Thorn, he was a character that was so misunderstood! He was portrayed like he was a cheater, and may have been caught in a compromising position, but I could see where his heart truly lay! And that one moment changed everything for him!
Avery made me smile! It was just destiny that put her in a situation with Lucas Thorn again. Yes, he may've been engaged to his sister; yes he was found in her other sister's bed; but they had history and I knew it would grow into something more!
It was amusing to see these two as they tried to deny one another! They did their best to keep the distance between them, but anyone could see that there was always going to be something more. The chemistry was at boiling point from the start, so they were explosive once they got together, as they had years of lust to work through! I also loved the little flashbacks that we were able to experience throughout this read. I was able to feel the depth of the connection between Lucas and Grace.
The narrators,

Lucy Rivers & Alexander Cendese

were

pleasant to listen to. They portrayed each character well and I never became lost while listening to their voices. But they were also lucky to have a fabulous read to play out for us.
I've read Rachel Van Dyken a few times now, and each time I am
enjoying her reads more.
The characters are easy to relate to, and do silly things that we all may do at some time or another. I'm looking forward to more stories from this world, for sure!
*** Swoon Thursday was first bought to us by YA Bound. Since they are no longer with us, and with permission from Trisha Wolfe, I have decided that those of us that love to swoon need a central meet up point. So here it is ladies! I have a link up for everyone at the bottom of the post you can add your swoons to, and I'll set it up every week! So tell all other swooners out there to come on over, link up so we can visit each other! *** This tease is getting hot! I had to share it!



"Stop!" I jerked away and then leaned in and kissed him again. He kissed me harder and harder, and I pulled back again. "No—I mean, we should stop."

"Yup." His hand cupped my breast.

I let out a little moan. "In like ten seconds, eleven maybe."

"Eleven seconds and we stop." His eyes blazed as his mouth descended again. His hand rubbed against my right breast and then lowered to my ass again as he pinched it and then slapped.


Kindle Page 133


Originally inspired by

YA Bound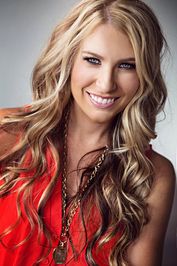 Rachel Van Dyken is the New York Times, Wall Street Journal, and USA
Today Bestselling author of regency and contemporary romances. When she's not writing you can find her drinking coffee at Starbucks and plotting her next book while watching The Bachelor.

She keeps her home in Idaho with her Husband, adorable son, and two snoring boxers! She loves to hear from readers!
Other reviews featuring
Rachel Van Dyken
The Bachelors of Arizona
The Playboy Bachelor #2
Ruin series
Ruin #1
Toxic #2
The Bet series
The Bet #1
Would you like me to add the link up code to this post, so you can add it to your own posts?