I loved my first
Renee Carlino read, so you know I want more!
And yes, Alyssa over
@The Eater of Books!
book blog brought my attention to
Nevernight too!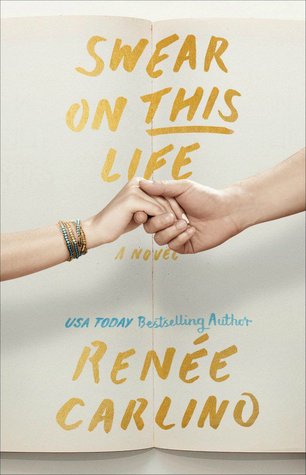 Title: Swear on This Life
Genre: NA Contemporary Romance
Expected Publication: August 9th 2016
When a bestselling debut novel from mysterious author J.Colby becomes the literary event of the year, Emiline reads it reluctantly. As an adjunct writing instructor at UC San Diego with her own stalled literary career and a bumpy long-term relationship, Emiline isn't thrilled to celebrate the accomplishments of a young and gifted writer.

Yet from the very first page, Emiline is entranced by the story of Emerson and Jackson, two childhood best friends who fall in love and dream of a better life beyond the long dirt road that winds through their impoverished town in rural Ohio.

That's because the novel is patterned on Emiline's own dark and desperate childhood, which means that "J. Colby" must be Jase: the best friend and first love she hasn't seen in over a decade. Far from being flattered that he wrote the novel from her perspective, Emiline is furious that he co-opted her painful past and took some dramatic creative liberties with the ending.

The only way she can put her mind at ease is to find and confront "J. Colby," but is she prepared to learn the truth behind the fiction?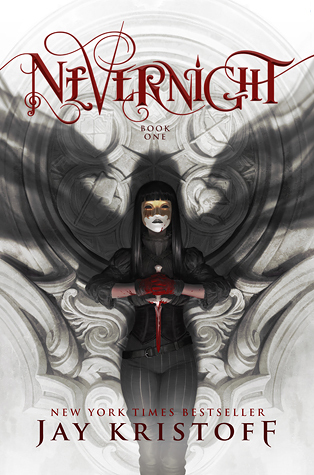 Series: The Nevernight Chronicle #1
Expected Publication: August 9th 2016
The first in a new fantasy series from the New York Times bestselling author.

In a land where three suns almost never set, a fledgling killer joins a school of assassins, seeking vengeance against the powers who destroyed her family.

Daughter of an executed traitor, Mia Corvere is barely able to escape her father's failed rebellion with her life. Alone and friendless, she hides in a city built from the bones of a dead god, hunted by the Senate and her father's former comrades. But her gift for speaking with the shadows leads her to the door of a retired killer, and a future she never imagined.

Now, Mia is apprenticed to the deadliest flock of assassins in the entire Republic—the Red Church. If she bests her fellow students in contests of steel, poison and the subtle arts, she'll be inducted among the Blades of the Lady of Blessed Murder, and one step closer to the vengeance she desires. But a killer is loose within the Church's halls, the bloody secrets of Mia's past return to haunt her, and a plot to bring down the entire congregation is unfolding in the shadows she so loves.

Will she even survive to initiation, let alone have her revenge?
Waiting on Wednesday is a weekly meme hosted by Jill @ Breaking the Spine where I have the chance to spotlight upcoming releases that I'm eagerly anticipating.