The final book in Kendall Ryan's the Imperfect Love series is available now!! If you have read Noah and Olivia's story, you don't want to miss this conclusion!!
Title: Hitched: Volume Three
Author: Kendall Ryan
Series: Imperfect Love #3
Genre: Contemporary Romance
Published: August 2nd 2016
I've ruined everything.

I've broken the cardinal rule and fallen in love with my fake wife, and then I went and did the worst thing a husband can do.

Winning her back will be nearly impossible, but I've never backed down from a challenge before and I'm sure as hell not about to start now. Olivia will be mine, and I can't wait to put a bun in her oven.

You won't want to miss the final installment in Noah and Olivia's love story, and especially the way this over-the- top alpha male wins over his bride once and for all.

This is the third and final volume in the story.
After the earth shattering moment at the end of Hitched V2, I was keen to see how Noah would dig his way out of his latest predicament. I knew he had thought it through, but it was hard to convince Olivia. But in true Noah style he worked hard to win Olivia back.
Noah and Olivia took their time getting back to one another. Olivia really thought through her feelings, and at times I wished she'd get through it quicker, she seemed to over analyse every little thing! Noah knew what he wanted and showed Olivia how far he was willing to go. He won my heart in the first instalment, so I forgave him quickly!
I enjoyed watching Noah and Olivia at work – their relationship outside of the office may be a bit shaky, but they mesh well together and I know they'll be a fantastic team.
Overall, the Hitched series has been a delight to read! I enjoyed the flirty banter in the first book and watching the characters become stronger as they faced each hurdle together. They worked through some hard times, battled with their feelings for one another, and were better people by the end of the journey. I think that Kendall Ryan delivered Noah and Olivia's story perfectly and wrapped it up so I finished the book with a sigh. I'll be one the look out for more of her work in the future!
Complimentary copy provided by the Author in exchange for an honest review.
I loved that Noah put his feelings out there like this!!

"Please, Snowflake. Don't shut me out. I'll do anything. Just tell me. Say the word and I'll be on my knees—begging forgiveness, at your service, ready and willing to make it up to you."

Kindle Arc Loc 559



Hosted by MizB of

A Daily Rhythm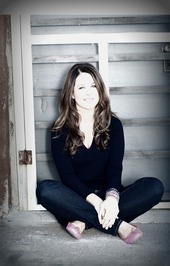 A New York Times, Wall Street Journal, and USA Today bestselling author
of more than a dozen titles, Kendall Ryan has sold over 1.5 million books and her books have been translated into several languages in countries around the world. She's a traditionally published author with Simon & Schuster and Harper Collins UK, as well as an independently published author. Since she first began self-publishing in 2012, she's appeared at #1 on Barnes & Noble and iBooks charts around the world. Her books have also appeared on the New York Times and USA Today bestseller lists more than three dozen times. Ryan has been featured in such publications as USA Today, Newsweek, and InTouch Magazine.

Visit her at: www.kendallryanbooks.com for the latest book news, and fun extras