I have been hanging for the second book in the
Thunder Road series!! Loved the first one sooooo much!
And this C.D. Reiss book sounds like a lot of fun!!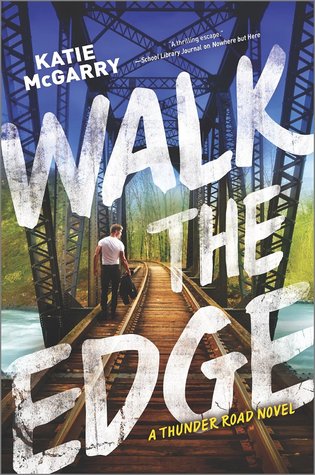 Genre: YA Contemporary Romance
Expected Publication: March 29th 2016
One moment of recklessness will change their worlds

Smart. Responsible. That's seventeen-year-old Breanna's role in her large family, and heaven forbid she put a toe out of line. Until one night of shockingly un-Breanna-like behavior puts her into a vicious cyber-bully's line of fire—and brings fellow senior Thomas "Razor" Turner into her life.

Razor lives for the Reign of Terror motorcycle club, and good girls like Breanna just don't belong. But when he learns she's being blackmailed over a compromising picture of the two of them—a picture that turns one unexpected and beautiful moment into ugliness—he knows it's time to step outside the rules.

And so they make a pact: he'll help her track down her blackmailer, and in return she'll help him seek answers to the mystery that's haunted him—one that not even his club brothers have been willing to discuss. But the more time they spend together, the more their feelings grow. And suddenly they're both walking the edge of discovering who they really are, what they want, and where they're going from here.
Genre: Contemporary Romance
Expected Publication: March 29th 2016
Perfect ass.

Perfect arms.

Perfect swagger.

They call Dash Wallace the Diamond King.

He's the hottest commodity in baseball and in the bedroom.

When he runs the bases, every woman's eyes are glued to his stunning body and a smile that puts the night lights to shame.

I'm no queen. I'm a regular girl with a regular job. I just watch him on TV and from the bleachers, season after season.

Girls like me grab a guy like that one in a million times.

My number just came up, and he is as spectacular in bed as he is on the field.

But there's not a woman in the world who can distract Dash Wallace from the game. Not for a moment. Not even me.

Until the night I do. And everything changes.
Waiting on Wednesday is a weekly meme hosted by Jill @ Breaking the Spine where I have the chance to spotlight upcoming releases that I'm eagerly anticipating.
Waiting On Wednesday # 182 –