I have found a new author to love!! I know, I'm late to the party, but I am loving this series!! I wish we had more Ice Hockey down here in Australia, because these guys are yum!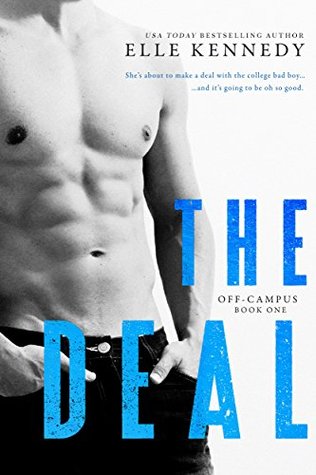 Genre: NA Sports Contemporary Romance
She's about to make a deal with the college bad boy...

Hannah Wells has finally found someone who turns her on. But while she might be confident in every other area of her life, she's carting around a full set of baggage when it comes to sex and seduction. If she wants to get her crush's attention, she'll have to step out of her comfort zone and make him take notice…even if it means tutoring the annoying, childish, cocky captain of the hockey team in exchange for a pretend date.

...and it's going to be oh so good.

All Garrett Graham has ever wanted is to play professional hockey after graduation, but his plummeting GPA is threatening everything he's worked so hard for. If helping a sarcastic brunette make another guy jealous will help him secure his position on the team, he's all for it. But when one unexpected kiss leads to the wildest sex of both their lives, it doesn't take long for Garrett to realize that pretend isn't going to cut it. Now he just has to convince Hannah that the man she wants looks a lot like him.
I snapped up The Deal for just 99c, but I swear I've been eager to read it for twelve months or more, and now I'm kicking myself that I didn't do so sooner, because it was just what I needed. A New Adult read, with broken characters, who are fiery and passionate, with a good amount of humour entwined throughout.
Hannah... I loved her from the beginning. I knew what happened to her immediately, but all the details aren't disclosed until later in the book. She grew a lot throughout this story and was able to face her fears and found someone to open up to. I liked how she was strong enough to keep rejecting Garrett in regards to tutoring him. But, like any guy who wants something bad enough, he chases after it.
Garrett appeared to be a cocky guy in the beginning, but he soon won my heart over! I could see that he was struggling with his work, but he was a smart guy too. He was almost stalking Hannah, which I thought was hilarious! He doesn't have a filter and says exactly what he was thinking.
These two were fantastic together. They seem to be from different worlds, but due to issues outside their control, they find a deep connection. They were strong, passionate and hot together. I loved meeting Garrett's friends too – Logan, Tucker and Dean – they are all close and play ice hockey together.
This was the first book in the series, and I'm eager to jump into the next book. Elle has found an instant fan in me, with her alternating perspectives and easy writing style. The characters feel real and I love the world of hockey!
This was funny! Garrett was teasing Hannah, saying she must be a bad kisser, so try it on him... well, she showed him!!

"Come on," he mocks. "We don't have all night, baby."
Now I'm bristling. Screw it. It's just a kiss, right? I don't even have to like it. Shutting that smart mouth of his will be reward enough.
Arching a brow, I reach up and touch his cheek.
His breath hitches.
I sweep my thumb over his jaw, stalling, waiting to see if he'll stop me, and when he doesn't, I slowly bring my mouth to his.
The second our lips meet, the strangest thing happens. Pulsing waves of heat unfurl inside me, starting at my mouth and then rippling down my body, tingling in the tips of my breasts before traveling even lower. He tastes like the peppermint gum he's been chewing all night and the minty flavor suffuses my taste buds. My lips part of their own volition, and Garrett takes full advantage by sliding his tongue inside. When my tongue tangles with his, he makes a low, growling noise in the back of his throat, and the erotic sound vibrates through my body.
Immediately, I'm hit with a jolt of panic that spurs me to break the kiss.
I suck in a shaky breath. "There. How was that?"

Kindle Page 121



Hosted by MizB of

A Daily Rhythm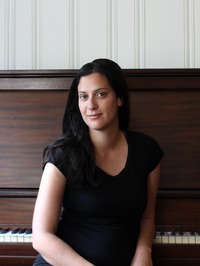 A New York Times, USA Today and Wall Street Journal bestselling
author, Elle Kennedy grew up in the suburbs of Toronto, Ontario, and holds a B.A. in English from York University. From an early age, she knew she wanted to be a writer, and actively began pursuing that dream when she was a teenager.

Elle writes romantic suspense and erotic contemporary romance for various publishers. She loves strong heroines and sexy alpha heroes, and just enough heat and danger to keep things interesting!