Author:
Tammara Webber
Series: Contours of the Heart #1
Genre: NA Contemporary Romance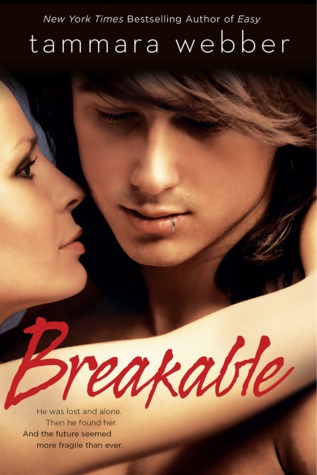 This was a nice sequel to Easy, getting to know Landon/Lucas better! This is a sweet moment when Lucas lets down some walls.
"It's not that I don't want you. I Lied, earlier, when I said I was protecting you." My eyes rose to hers as she sat, silent, still curled into the corner of my sofa. So impossible, so beautiful. "I'm protecting myself." My palms braced against the door, and I forced out the one thing I feared, and the desire that had bided its time, waiting to crush me. "I don't want to be your rebound, Jacqeline."
...... "Then why are you assuming the role?" she said instead, rising and crossing the carpet, her eyes on mine, unwavering. "It's not what I want, Either."

~ Paperback Page 383
My review will be on the blog 27th September!
He was lost and alone. Then he found her.
And the future seemed more fragile than ever.

As a child, Landon Lucas Maxfield believed his life was perfect and looked forward to a future filled with promise — until tragedy tore his family apart and made him doubt everything he ever believed.

All he wanted was to leave the past behind. When he met Jacqueline Wallace, his desire to be everything she needed came so easy…

As easy as it could be for a man who learned that the soul is breakable and that everything you hoped for could be ripped away in a heartbeat.

From the book you're currently reading, or one you just finished, tell us what made you SWOON. What got your heart pounding, your skin tingling, and your stomach fluttering.

Shout it out on Twitter with the hashtag #YABound, post it here in the comments, or grab the adorable button above and share it on your blog! I want to know & so do the chicks at YABound!
Did you get swooned this week? Please leave a comment below with your Swoon link so I can check out yours too!!
Thanks for stopping by and have a great Thursday!!