Nomi's Weekly Wrap Up is a combined meme with the Sunday Post hosted by Kimberly @ Caffeinated Book Reviewer, Bought, Borrowed and Bagged hosted by Braine @ Talk Supe and Stacking The Shelves hosted by Tynga's Reviews

. I'll share news, post a recap of the past week and tell you what will be happening on my blog in the week ahead. I will also tell you about the books and goodies that I have managed to pick up.
The kids are on school holidays right now and I haven't had a lot of time to blog. I was busy playing catch-up one of the days this week, replying to comments and visiting a few people. I am slowly reading a few books and even made a trip to the library, although I have 2 books from there already… the kids forced me to go *wink*
Other than that, the weather has been great, warming up down here and we have pulled out our shorts! Whoo hoo!! And I may have come home from the shops and realised I had a HUGE tear in my favourite shorts! Lol I'm not sure when it happened, hopefully after I finished getting groceries, but lucky I had black panties on!! Bwahahaha! Anything funny happen to you?
Review ~ Pure by Jennifer L Armentrout
Release Day Launch ~ All Things Pretty by M. Leighton
Review ~ As Long As You Love Me by Ann Aguirre
Cover Reveal ~ Undesired Lust by Eden Summers
Book Tour/Playlist ~ Everlasting by Candace Knoebel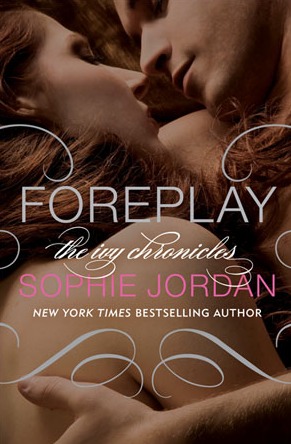 Foreplay

(The Ivy Chronicles #1)
There are still some giveaways running… Click on the links at the top/right of the blog to enter!
What do you did you get up to last week? Pick up any goodies?
Please leave a comment below with your link so I can check out yours too!!