I jumped straight into the second book of the
Mafia Royals
series immediately after finishing the first book. This book was a little different from the previous book, but it was still one helluva ride!
Genre: Contemporary Romance
Published: September 22nd 2020
The Woods are Lovely, dark, and deep, but I have promises to keep and miles to go, before I sleep —Robert Frost

I was born under fire and swore to protect her until my dying day, I just never knew that one day, I'd be the very monster I was protecting her from.
She didn't know it was me.
She didn't know that I had no choice and would do it again and again to save her.
I may as well have given her the mark on her finger.
The one that shows where her loyalty must lie.
Because we don't sin in silence.
And eventually, you have to pay up what you owe.
My need to protect her turned into a lie to save her.
And when she found out—I turned in to the very monster I was trying to protect her from.
Watching Violet Abandonato walk out of my life was like a knife to the chest, a wound that refused to heal.
The bosses sent me to protect her, to watch over her even though I was the demon she fled.
We both carry scars.
But if all I can have is her hate for as long as I breathe.
I'll take it.
Because at the end of the day, I should burn in Hell forever thinking Chase Abandonato's perfect angel would pick me—over her perfect life.
"I broke you," I confessed.
"The worst part… is that you liked it," she snapped right back.

Welcome to the second generation of the mafia, may the best man or woman, be left standing.

May God bless our tainted souls.
I was excited to get into Violet and Breaker's story, as through the first book in the series I could see their relationship becoming intense. In the opening chapters there was some unpleasant scenes, but with a twist which I picked from the start.

Violet has been focused on her career to establish her place within the family. The open chapters changed things for her, but she was willing to stand up and do what she could to keep things peaceful for her family.

Breaker was struggling with the direction of his life. He knew that the world he was in wasn't simple and had to make decisions that affected everyone in his family, and especially Violet. He came across as quite the player, but I could see that he had deep feelings for Violet and would do anything he could to protect her.

This was another good read in the series. I liked that the characters were so different from the first couple in the series. I may have picked the twist early on, but it didn't take anything away from the intensity and passion that was brewing throughout the read. I am excited to get into the next book!!
I enjoyed the way these two stirred one another up!

"Shit, we're a mess." Breaker agreed. "Maybe this isn't—"
"Finish that sentence, and I'm going to find the first random stranger who smiles at me and invite him into my bed."
Suddenly Breaker's hand gripped my arm, tight enough to cause a stinging pain as we stopped walking. "One day, you'll realize how dangerous your threats are… one day, I may not stop myself."

Kindle Page 40

"Make a wish, Ash, Violet will need you when she comes back. She'll need all of us."
"Because of the monster she married?"
He shot me an unreadable look. "Because of the person the monster had to become in order to keep her love, in order to be worthy of it."

Kindle Page 164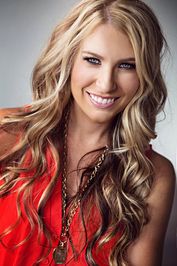 Rachel Van Dyken is the New York Times, Wall Street
Journal, and USA TODAY Bestselling author of regency and contemporary romances. When she's not writing you can find her drinking coffee at Starbucks and plotting her next book while watching The Bachelor.

She keeps her home in Idaho with her Husband and, adorable son. She loves to hear from readers!
Other reviews featuring
Rachel Van Dyken
Red Card
Risky Play #1
Kickin' It #2
Curious Liaisons
Cheater #1
The Bachelors of Arizona
The Playboy Bachelor #2
Ruin series
Ruin #1
Toxic #2
The Bet series
The Bet
#1