I picked up Thin Air immediately after finishing Firestorm as I was emotionally wrecked, and I needed to see the story continue. It was exciting, action packed and it still tugged on my emotions for not only Jo, but David and Lewis too.
Series: Weather Warden #6
Published: August 7th 2007
Joanne Baldwin has had better days – at least she hopes she has. After waking up naked and freezing in a forest, she's located by two rescuers she doesn't recognise at all. One supernaturally gorgeous guy might have been her lover. The other says he can control the weather…and so can she.

Not everyone looking for Joanne has her best interests at heart, and with no way to tell friend from foe, Joanne is quickly lost in a fog of deception. Her tenuous hold on life is fading with every passing moment. Now she must rebuild herself, one memory at a time, before someone else steals her life – and she disappears into thin air. Oh, and along the way, it seems that she has to save the world…
Thin Air was an interesting read, I will tell you that; seeing a character that I've grown to love, try to find herself. Jo had more powers that she was struggling with, and she really didn't know who to trust. It was exciting, action packed and intense from start to finish!

After events that occurred at the end of Firestorm, Jo was left without her memories. David and Lewis came to her rescue as she had to relearn everything she knew. It soon became apparent that her powers had grown, and that it was taking time to learn how to wield them.

Jo worked hard throughout this book, she was betrayed by a lot of people that she cared about. There was a demon that was able to manipulate those she loved and she had to figure out a way to win those people back.

Rachel Caine has done a great job continuing this story. I'm intrigued about the fighting within the Djinn and what their end goal is going to be. The overall story arc is getting exciting and I'm looking forward to see the outcome in the next book, with all of the groups working together.
Jo had to relearn everything she knew, she struggled with her feelings for people and what they could do.

'I just want you to understand where I stand,' he said. 'You don't love me, I don't love you, and that's it. Right?'
'Right,' I said. My lips felt numb. 'I love David.'
'Yes. You do. You don't know it right now, but you do.' That warmth-inducing gaze came back to fix on me. With a vengeance. 'You'll remember.'
'What if I don't want to?'

Kindle Loc 648

'You sure you've got the right one now?'
His eyebrows slowly rose. 'Fairly sure.'
'Maybe soon we can upgrade that to completely sure.'
'Maybe?'
'Well,' I said, 'privacy's an issue.'
He gave me a slow, wicked smile. 'It really isn't,' he said, 'if that's all that's stopping you. I'm fully capable of giving us all the privacy we want. Right here. Right now.'

Kindle Loc 3540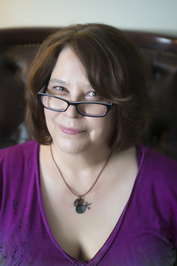 Rachel Caine is the NYT, USA Today, and #1 WSJ
bestselling author of more than 50 books in several categories and genres, including adult thriller and adult urban fantasy/SF as well as books for young adults ages twelve to eighteen.

She is the winner of several national awards, and most recently was a finalist in both the International Thriller Writers awards and the Killer Nashville awards for her debut thriller novel Stillhouse Lake.
Other reviews featuring
Rachel Caine
Weather Warden series
Ill Wind
#1
Heat Stroke #2
Chill Factor #3
Windfall #4
Firestorm #5