I must say, Firestorm was an epic read! I had tears in my eyes by the end of the book as it was such a roller coaster ride! It had so many exciting elements and I could not get enough!
Series: Weather Warden #5
Published: September 5th 2006
The genie is out of the bottle. Rogue Weather Warden Joanne Baldwin is racing to New York to warn her former colleagues of the impending apocalypse. An ancient agreement between the Djinn and the Wardens has been broken, and the furious Djinn, slaves to the Wardens for millennia, are now free of mortal control. With more than half the Wardens unaccounted for in the wake of the Djinn uprising, Joanne realizes that the natural disasters they've combated for so long were merely symptoms of restless Mother Nature fidgeting in her sleep. Now she's waking up - and she's angry...
What a game changer this book turned out to be! I could feel the overall story arc building and what an ending we got! I did not expect that conclusion, and I need more now!

There were a few smaller threads entwined throughout the read, as Joanne dealt with some niggling issues while trying to save the world. She put her own life on the line and I think that her selflessness is one of the things I love about her. She showed her emotions, as she struggled with being alone and having to deal with so much pressure .

It was interesting to see the world changing and being introduced to new entities that kept Jo on her path. We were able to get glimpses of all the characters that are working hard behind the scenes to bring the world back under control. The Warden ranks have changed, the Djinn were unpredictable and Mother Earth was extremely unhappy!

I'm enjoying the way that Rachel Caine is moulding this story and throwing in twists that keep the reader hooked. There were a few threads left open, and I'm unsure of the whereabouts of some people. She's written this book so it feels like I'm right there with Jo on her crusade. We didn't get to see as much spark that we usually get from Jo, but she was focused on doing what she could to save us all. I'm so eager to get into the next book to see what happens next!
Jo has some spunk and I enjoy her inner monologue, as you can tell from the first teaser. The second one is showing the danger that Jo was in to complete her mission, and the people around her to help out.

Great. I had no idea whether I was doing the right thing, I had a smart-ass immortal kid, and Cherise for a wingman.
Yeah, this was going to end well. No doubt about it.

Kindle Page 12

'I'll take care of her,' she said. 'If you're about to jump back into trouble, you can't keep her with you. She'd slow you down.' Imara's golden eyes sought David's for a second. 'So would I, as a matter of fact.'
'Imara—'
'You have to take her,' she said to her father. 'You have to take her to see the Oracle, and you know you do. I can't go. I'd just be in the way.'

Kindle Page 203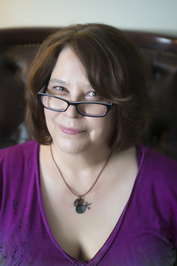 Rachel Caine is the NYT, USA Today, and #1 WSJ
bestselling author of more than 50 books in several categories and genres, including adult thriller and adult urban fantasy/SF as well as books for young adults ages twelve to eighteen.

She is the winner of several national awards, and most recently was a finalist in both the International Thriller Writers awards and the Killer Nashville awards for her debut thriller novel Stillhouse Lake.
Other reviews featuring
Rachel Caine
Weather Warden series
Ill Wind
#1
Heat Stroke #2
Chill Factor #3
Windfall #4