I don't usually read serials... but I LOVED this one! I am addicted to Hitched and Noah, and I cannot wait to read more!
Title: Hitched: Volume One
Author: Kendall Ryan
Series: Imperfect Love #1
Genre: Contemporary Romance
Marry the girl I've had a crush on my whole life? Check.

Inherit a hundred-billion-dollar company? Check.

Produce an heir… Wait, what?

I have ninety days to knock up my brand-new fake wife. There's only one problem—she hates my guts.

And in the fine print of the contract? The requirement that we produce an heir.

She can't stand to be in the same room with me. Says she'll never be in my bed.

But I've never backed down from a challenge and I'm not about to start now.

Mark my words—I'll have her begging for me, and it won't take ninety days.

On the heels of her smash hit and New York Times bestselling SCREWED series, Kendall Ryan brings you HITCHED, a romantic comedy that delivers heart and heat. A NYC playboy turned business mogul has ninety days to win over the woman he's always desired in order to save his father's company. One tiny problem: She hates his guts.
Kendall Ryan is another author I have been meaning to try for a long time, and once I read the blurb for Hitched I knew I had to read it! It sounded like a lot of fun and I knew the sexual chemistry would be thick... and it was! I enjoyed every moment of reading Hitched and am excited to get my hands on the next instalment.
Noah was a character I really liked: sexy, confident and honest. He has had a thing for Olivia for a long time. Their parents were in business together, so they kind of grew up together. When he found out what his father wanted him to do in his will to allow him to take over the company, he was all in. It was convincing Olivia to get on board which was hard. They started dating and it was cute to see them together, especially since Olivia was trying to fight her attraction to Noah. But these two were meant to be together, they just couldn't see it yet!
I loved that Noah would do sweet things for Olivia, even tracking down her best friend to get some tips! He really wanted to impress her and did everything he could to win her over. I could see that Olivia's walls were slowly crumbling, and that she was feeling more relaxed around Noah. She had a problem from her past that resurfaced and I loved how Noah stepped in for her... swoon!
I loved this book, right up to the very end, then bam! I'm waiting a torturous two weeks for the next instalment! I was addicted to the storyline, I loved the characters and the connection that they have for one another! I know now that I need to read more Kendall Ryan in my future!
Complimentary copy provided by the Author in exchange for an honest review.
How I loved this guy! Noah can come visit me anytime!

"Hey, Noah?"
"Yes?" he says sweetly.
"Why do you call me Snowflake?"
He steps closer and runs one finger along my cheek, making my skin tingle in its wake. "Because you're just like a snowflake. Beautiful and unique, and with one touch you'll be wet."

Kindle Arc Loc 764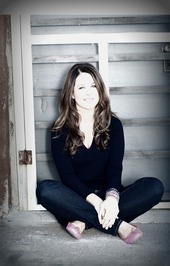 A New York Times, Wall Street Journal, and USA Today bestselling
author of more than a dozen titles, Kendall Ryan has sold over 1.5 million books and her books have been translated into several languages in countries around the world. She's a traditionally published author with Simon & Schuster and Harper Collins UK, as well as an independently published author. Since she first began self-publishing in 2012, she's appeared at #1 on Barnes & Noble and iBooks charts around the world. Her books have also appeared on the New York Times and USA Today bestseller lists more than three dozen times. Ryan has been featured in such publications as USA Today, Newsweek, and InTouch Magazine.

Visit her at: www.kendallryanbooks.com for the latest book news, and fun extras