I love a good sports romance and grabbed this just after it released! Loved it and I need to get more!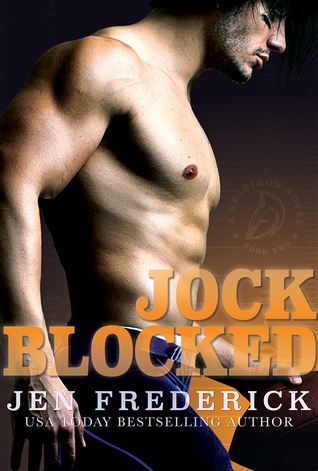 Genre: NA Sports Contemporary Romance
She's always played it safe…

College junior Lucy Washington abides by one rule—avoid risk at all costs. She's cautious in every aspect of her life, from her health, to her mock trial team, to the boring guys she dates. When a brash, gorgeous jock walks into the campus coffeeshop and turns his flirt on, Lucy is stunned by the force of attraction. For the first time ever, she's willing to step out of her comfort zone, but can she really trust the guy who's determined to sweep her off her feet?

He's always played around…

Entering his last year of college eligibility, linebacker Matthew "Matty" Iverson has the team captaincy in his sights. And it's his for the taking, if he can convince his quarterback Ace Anderson to give up the starting position. Luckily, Matty already has an edge—the hottie he's lusting over just happens to be Ace's childhood best friend. Getting Lucy on his side and in his bed? Hell yeah. Matty is more than confident he can have both, but when he falls hard for Lucy, it's time for a new game plan: convince the woman of his dreams that she's not sleeping with the enemy.
I don't know what has taken me so long to pick up a
Jen Frederick
book, but now I know I have been missing out! I loved Jockblocked and now I need to read more stories from this world! I'll have to go back and read Sacked while I impatiently wait for more books to be published…


As the book is told in alternating perspectives, I liked getting to know both Lucy and Matty. Lucy was a bit of a planner. She has her reasons to be so cautious, but at times she appeared to be too careful. Spending time around Matty helped her to open up and let lose a little and it was awesome to see this change in her.

Matty was a bit of a ladies' man, but settled down once he met Lucy. I could see he had some deeper connection with her and even though she tried her best to keep him away, the attraction became stronger. I liked seeing his perspectives change in life and with his football career, he needed to learn a little more responsibility.

I'm a sports romance fan, so being in the world of Gridiron was fun; seeing the team, the issues they were dealing with and what they had to do to bring the team together, all of it had me hooked!
I have become an instant fan of
Jen Frederick's.
She created a world I could see myself in and the characters felt real and are the type of people I'd see myself friends with. All the characters grew throughout the book, some for the better and others tested friendships. I am keen to get more from this world, I can't seem to get enough!
Hehe... I loved the banter between Lucy and Matt, even from their first meeting!

"I don't have any direct experience with the devil, but I'd try to make a bargain that does not include eternal hell. I'm not made for that kind of punishment."
His lips quirk up. "Yeah, you do seem...sweet."
"The devil doesn't like sweet things?" The words pop out before my brain catches up with my mouth.
Matthew's lips go from half-mast to full-out grin. "He might. But I think if he had the choice, he'd pick hot over sweet." Sultry blue eyes rake over me. "Don't worry, you've got the hot part covered, too."

Kindle Page 20



Hosted by Anna @

Herding Cats & Burning Soup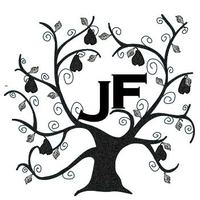 Jen Frederick is the USA Today bestselling author of Unspoken
, part of the Woodlands series, and Sacked, part of the Gridiron series. She is also the author of the Charlotte Chronicles and has had several books on the Kindle Top 100 list. She lives in the Midwest with a husband who keeps track of life's details while she's writing, a daughter who understands when Mom disappears into her office for hours at a time, and a rambunctious dog who does neither. Email her at jensfrederick@gmail.com.