I am a few books behind in the Slater Brother's series, but seeing as the 4th book is coming, I should catch up!
Seth's second book is almost here!! This is very exciting! I loved him in the Covenant series!
Series: Slater Brothers #4
Genre: NA Contemporary Romance
Expected Publication: February 23rd 2016
Branna Murphy is broken. For months now she has been a part of a one-sided relationship to a man she loves more than life itself. She prayed for a miracle, and hoped something would change, but found that was wishful thinking.

Talking didn't work. Shouting didn't work. Crying didn't work. Nothing bloody worked.

Ryder Slater is furious. For months now he has been lying to a woman he would take a bullet for in order to protect her. He is involved in something that goes deeper than his old past, and if he strays off target, people will start to die. People he loves.

He couldn't talk. He couldn't slip up. He couldn't lose focus. He couldn't do a damn thing.

Things between Ryder and Branna are at rock bottom, and Ryder knows it. Not only will he be taking on a force that could destroy his whole family, but he will be battling tooth and nail to save his relationship and keep the love of his life by his side.

Ryder targeted Branna from the first moment he saw her, and what Ryder targets, Ryder dominates.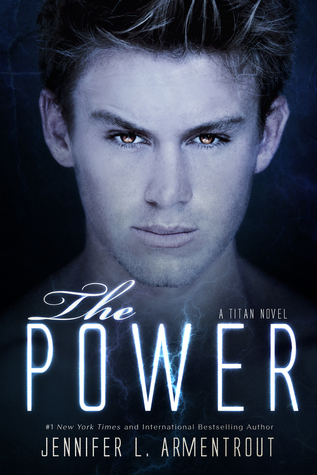 Author: Jennifer L. Armentrout
Genre: NA Paranormal Romance
Expected Publication: February 23rd 2016
With any great change, there is always strife, and the Covenant University has become the frontline between pure-bloods who want the Breed Order reinstated and the half-bloods who want the right to control their own destinies.
Fate has other plans.

The violence is escalating and war between the races seems inevitable, and it couldn't come at a worse time. Hyperion may be out of commission, but Josie and Seth know they have only earned a reprieve. Seth must get Josie fully prepared, which means controlling her newfound abilities, and they need to find the other demigods before the Titans do.
But the gods are sensing a greater threat.

Only one thing is more dangerous than a bunch of starved Titans, and that's an out-of-control Apollyon. The aether in Josie is drawing Seth in deeper, and when lust mixes with love and gives way to power, he knows being close to her is not only dangerous to her, but to everyone around them, but letting her go requires a level of selflessness that just isn't Seth's style.

The paths taken in the past are becoming the roads of the future.

Just as chaos breaks out, familiar faces from the past return, complicating the already strained bond between Josie and Seth, and when the danger from the Titans erupts with devastating consequences, the dark allure of power calls to Seth again, but this time Josie might not be able to pull him back.

And when the struggle between power and love becomes the deadliest battleground, there may be no salvation.
Waiting on Wednesday is a weekly meme hosted by Jill @ Breaking the Spine where I have the chance to spotlight upcoming releases that I'm eagerly anticipating.