When Christina Lauren put out a book, it's pretty much a guarantee that I will pick it up. However, this one has been sitting on my shelf for a while and I just had to get to it!
Title: Dating You / Hating You
Genre: Contemporary Romance
All's fair in love and work. The first standalone romance by New York Times and #1 international bestselling author Christina Lauren (Beautiful Bastard) is a sexy, compulsively readable romantic comedy that dives headlong into the thrill and doubt of modern love.

Despite the odds against them from an embarrassing meet-awkward at a mutual friend's Halloween party, Carter and Evie immediately hit it off. Even the realization that they're both high-powered agents at competing firms in Hollywood isn't enough to squash the fire.

But when their two agencies merge—causing the pair to vie for the same position—all bets are off. What could have been a beautiful, blossoming romance turns into an all-out war of sabotage. Carter and Evie are both thirtysomething professionals—so why can't they act like it?

Can Carter stop trying to please everyone and see how their mutual boss is really playing the game? Can Evie put aside her competitive nature long enough to figure out what she really wants in life? Can their actor clients just be something close to human? Whether these two Hollywood love/hatebirds get the storybook Hollywood ending or just a dramedy of epic proportions, you will get to enjoy Christina Lauren's heartfelt, raucous, and hilarious romance style at its finest.
I purchased this paperback a few months ago and decided I needed to read it now! This writing Duo is a favourite of mine and I always get swept away in their words.
Dating You / Hating You
was as fun as I hoped it would be, with sparks flying between the characters from their first meeting. However circumstances changed and they were thrust together in a work environment that wasn't ideal for either of them.
Evie was a very focused agent and rarely had time for a social life. When she met Carter, I could see the spark in her grow, despite Carter being a few years younger than her. When they began working together, it became a bit of a battle, as they seemed to be fighting for the same position in the firm. The little games they played were hilarious, and it was amusing to see the lengths they were willing to go through.
I loved Carter! He was a sweet and eager guy who wanted to make a name for himself in a new city. He never expected to fall for someone, especially so quickly. He was very good at his job, and soon I saw how well he worked with Evie, when they weren't bickering!
Dating You / Hating You
was entertaining from cover to cover. I enjoyed the growing relationship between Evie and Carter, and how Carter saw the predicament that Evie was in. I loved the message that I got from the book, and how some workplaces aren't as equal for women as they should be. The few twists thrown in kept the story line flowing and I loved how it all wrapped up! I cannot wait for
Christina Lauren's
next project!!
*** Swoon Thursday was first bought to us by YA Bound. Since they are no longer with us, and with permission from Trisha Wolfe, I have decided that those of us that love to swoon need a central meet up point. So here it is ladies! I have a link up for everyone at the bottom of the post you can add your swoons to, and I'll set it up every week! So tell all other swooners out there to come on over, link up so we can visit each other! *** Here is a little taste of why Evie and Carter are so good together. They have a great connection and understand one another.

Carter lifts his hands, cups my face, and smiles at me.
Oh God, my heart is going to jackhammer its way out of my chest. I am definitely not planning a wedding to Daryl tonight.
"You okay?" he whispers, just an inch away from kissing me.
"Yeah."
He leans in, putting his lips against mine. I can't—I honestly can't describe the way it feels to kiss him. I marvel at the smooth firmness of his lips and the contrasting sharp stubble on his upper lip and chin. I imagine it scraping the skin of my neck and down, down. I marvel at his hands, holding me right up against him, sliding around my back.

Paperback Page 68

"You're insanely hot. I don't believe you haven't been with someone recently."
"And you're gorgeous. The lack of opportunity isn't why were single."
I nod, looking up at his face. "It's been suggested that I'm picky. And maybe a little work—obsessed."
He laughs again at this, bending to kiss me. "I just think we both need something else to look forward to every day."

Paperback Page 71


Originally inspired by

YA Bound
Yes, there are two of us! Lauren (on the left) and Christina (on the right).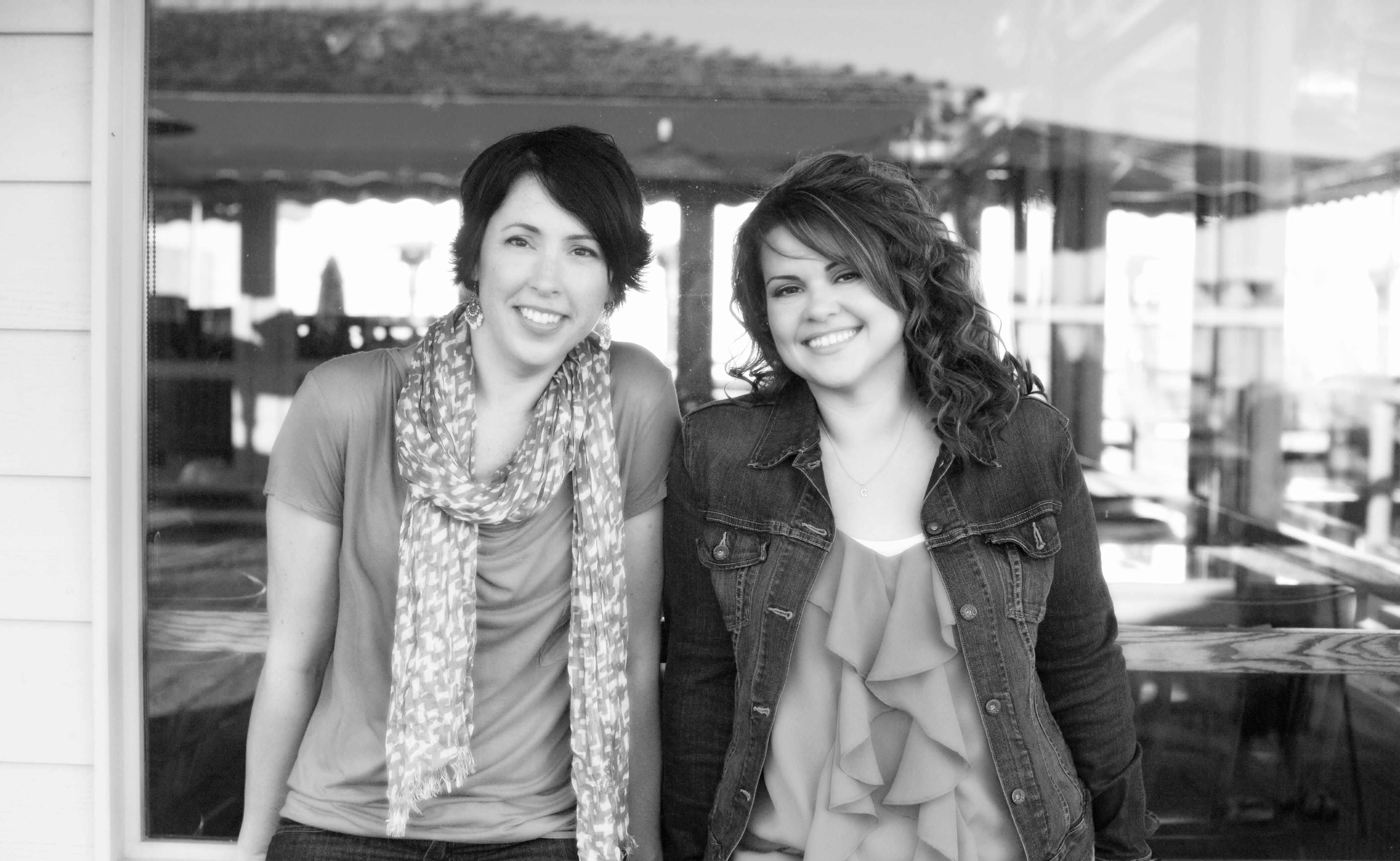 Christina Lauren is the combined pen name of long-time writing partners/besties/soulmates/brain-twins Christina Hobbs and Lauren Billings. The coauthor duo writes both Young Adult and Adult Fiction, and together has produced nine New York Times bestselling novels. Their books have been translated into 23+ languages.
Lauren Billings
(but everyone calls her Lo) has a Ph.D. in neuroscience and before she made writing her full-time job, would spend her days doing nerdy research-type things wearing a lab coat and goggles. She is silly Mommy to two littles, wife to one mountain biking homebrewing scientist, bestie to a shoe-stealer, and an unabashed lover of YA and romance.
Christina Hobbs (but you'll always hear Lo call her PQ) used to spend her days in a junior high counseling office surrounded by teenagers. These days you'll probably find her on tumblr. She is married and absolutely not old enough to be the mom of a 14 year old (right??), thinks she's the luckiest person in the world to write books with her best friend, and is an unapologetic lover of boy bands and glitter. She also likes to steal Lo's shoes.
You can follow their shenanigans at:
For official information about their books, events, interviews, movie news and more, follow @christinalauren.
Other reviews featuring Christina Lauren
Roomies
Would you like me to add the link up code to this post, so you can add it to your own posts?