What a fun read Roomies was... because, you know, Sexy Irishman! Calvin and Holland were fantastic together, and I had hopes that these two would fall hard!
Genre: Contemporary Romance
Marriages of convenience are so…inconvenient.

Rescued by Calvin McLoughlin from a would-be subway attacker, Holland Bakker pays the brilliant musician back by pulling some of her errand-girl strings and getting him an audition with a big-time musical director. When the tryout goes better than even Holland could have imagined, Calvin is set for a great entry into Broadway—until he admits his student visa has expired and he's in the country illegally.

Holland impulsively offers to wed the Irishman to keep him in New York, her growing infatuation a secret only to him. As their relationship evolves from awkward roommates to besotted lovers, Calvin becomes the darling of Broadway. In the middle of the theatrics and the acting-not-acting, what will it take for Holland and Calvin to realise that they both stopped pretending a long time ago?
If you didn't know by now, I'm a fan of the writing duo
Christina Lauren,
and I was super excited to get my hands on
Roomies!
I mean, who wouldn't want to marry an Irishman so he can stay in the country, and them you happen to fall for one another?! I tell you
Roomies
was a sweet and fun read that had plenty of swoonworthy moments that made my heart flutter!
I loved Holland! She seemed to be a little lost when it came to figuring out what she wanted to do with her life, but when an opportunity arose to help her uncle and Calvin, the young guitarist that she had a crush on, she took the chance! She was a very selfless person, and really looked out for those she was close to.
Calvin!! Oh my what a sweet hottie he turned out to be! He was talented, kind hearted and had a rocking body! He looked out for Holland and made her feel special. I could see that they were both slowly falling for one another, but were both a little scared to take the plunge... until they did!
Of course their story had plenty of hurdles, but they were able to work through most of them together. I loved how they married and then fell in love! It may have been backwards, but it was beautiful! I just wanted an epilogue... a little more of Holland and Calvin together again! I also liked seeing how close Holland was to her uncles, the musical ear that she had that brought Calvin into all of their lives, and how they both had family that they were close to. It really was a magnificent romance that I didn't want to end!
*** Swoon Thursday was first bought to us by YA Bound. Since they are no longer with us, and with permission from Trisha Wolfe, I have decided that those of us that love to swoon need a central meet up point. So here it is ladies! I have a link up for everyone at the bottom of the post you can add your swoons to, and I'll set it up every week! So tell all other swooners out there to come on over, link up so we can visit each other! *** I just had to share their first kiss... at the wedding. It was a little awkward, but sweet!



"Calvin, you may kiss your bride."




I do a double take toward the officiant before I can help it. It never occurred to me that he would. That we would.




Calvin laughs a little at my wide eyes. "I promise to make it nice."




It takes every bit of focus I have to remain upright. "I . . . believe. you."




A tiny cocky grin curves his mouth. "If you can't be good, at least be good at it." His hand comes to rest at the back of my neck; his fingers thread into my hair. "So come here," he whispers, licking his lower lip. As he leans in, I have to tip my head back to see him. His eyes are closed, his breathing even, and there's a moment of hesitation where I know we're both thinking, This is it.

We're really doing this.


I bring my hand to rest on his chest and it's that solidness that spurs me on, has me closing the last bit of distance be- tween us. His lips are warm, smoother than I imagined, and tiny explosions travel along my body like a rush of caffeine filling my veins. It's a perfect kiss, not too wet, not too soft, and I count to two before he pulls away, his forehead resting against mine. And just as I'm wondering whether he'll ever kiss me again—unprompted—he whispers a sweet, nearly imperceptible

"Thank you."

Paperback Page 97


Originally inspired by

YA Bound
Yes, there are two of us! Lauren (on the left) and Christina (on the right).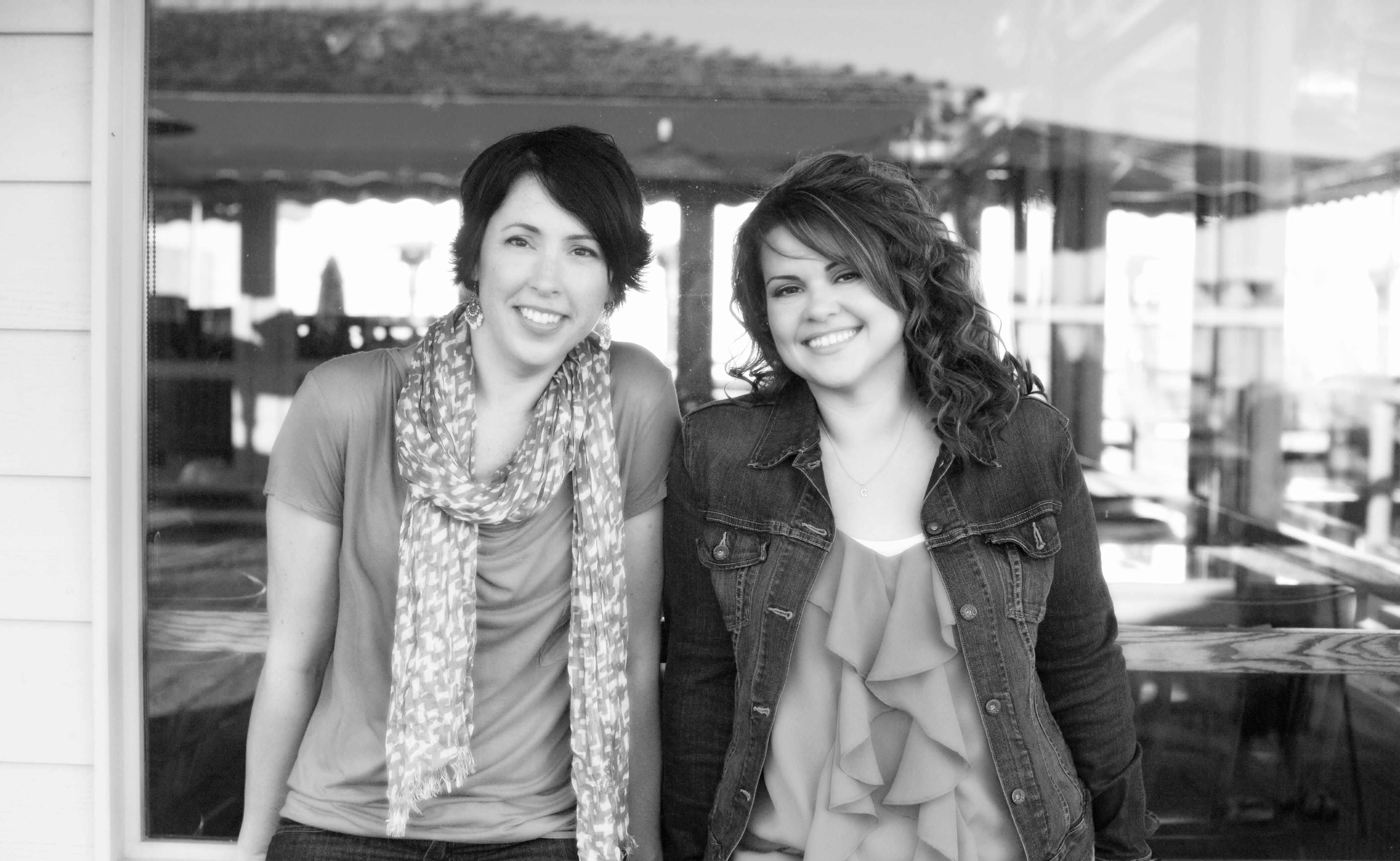 Christina Lauren is the combined pen name of long-time writing partners/besties/soulmates/brain-twins Christina Hobbs and Lauren Billings. The coauthor duo writes both Young Adult and Adult Fiction, and together has produced nine New York Times bestselling novels. Their books have been translated into 23+ languages.
Lauren Billings
(but everyone calls her Lo) has a Ph.D. in neuroscience and before she made writing her full-time job, would spend her days doing nerdy research-type things wearing a lab coat and goggles. She is silly Mommy to two littles, wife to one mountain biking homebrewing scientist, bestie to a shoe-stealer, and an unabashed lover of YA and romance.
Christina Hobbs (but you'll always hear Lo call her PQ) used to spend her days in a junior high counseling office surrounded by teenagers. These days you'll probably find her on tumblr. She is married and absolutely not old enough to be the mom of a 14 year old (right??), thinks she's the luckiest person in the world to write books with her best friend, and is an unapologetic lover of boy bands and glitter. She also likes to steal Lo's shoes.
You can follow their shenanigans at:
For official information about their books, events, interviews, movie news and more, follow @christinalauren.
Other reviews featuring Christina Lauren
Would you like me to add the link up code to this post, so you can add it to your own posts?