The second book in the Talon series is now available and it was an exciting ride just like the first book!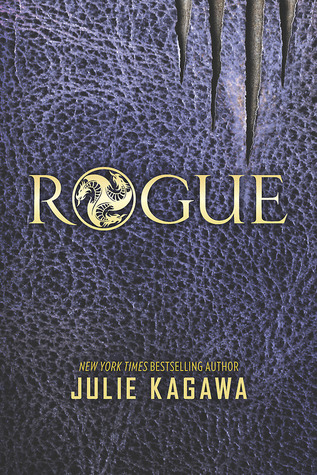 Published: April 28th 2015
Ember Hill left the dragon organization Talon to take her chances with rebel dragon Cobalt and his crew of rogues. But Ember can't forget the sacrifice made for her by the human boy who could have killed her—Garret Xavier Sebastian, a soldier of the dragonslaying Order of St. George, the boy who saved her from a Talon assassin, knowing that by doing so, he'd signed his own death warrant.

Determined to save Garret from execution, Ember must convince Cobalt to help her break into the Order's headquarters. With assassins after them and Ember's own brother helping Talon with the hunt, the rogues find an unexpected ally in Garret and a new perspective on the underground battle between Talon and St. George.

A reckoning is brewing and the secrets hidden by both sides are shocking and deadly. Soon Ember must decide: Should she retreat to fight another day…or start an all-out war?
This was a great second book in the Talon series, and it begins shortly after where the first book let off, with Ember and Riley on a personal and dangerous mission… breaking into a St. George compound! There was action from beginning to end as all the characters face difficult challenges, without getting themselves captured or killed!
I keep forgetting that Ember is only 16, and therefore wants to rush into every situation to save those she cares for. Luckily, she has Riley and he is able to reason with her and together they make plans. I like how their dragons react to one another, and their connection is strengthened because of it. I can see that they both care for each other… but we cannot forget Garrett – the guy that got under Ember's skin in Talon. Ember is still drawn to him, regardless of his history and wants to explore those feelings. Right now, I am not too worried about a love-triangle, they are all difficult relationships because the dragons are involved.
In Rogue, I was able to get a little more insight into a few areas that I wanted to know more about. Cobalt's (Riley) POV was a great insight into Talon and what happened in the past. Seeing what Ethan is doing showed me what Talon was willing to do to bring Ember back; the people in Talon are a very manipulative bunch and are willing to sacrifice anyone to get what they want. Garrett was able to give me a bit more detail into how St. George worked and what their beliefs are.
I enjoyed the multiple POV's in this book and how each character is coping since the explosion of events in the first book. Julie Kagawa has continued to build this world up and there is still so much to learn about it and the secrets each side is hiding. There are traitors everywhere and it is hard to figure out who to trust. The storyline is continuing to build and I am interested to see what happens now.
Complimentary copy provided by
Harlequin Australia
, via NetGalley in exchange for an honest review.
"Riley is the beating heart of this underground, but if you die, the resistance might very well die with you. Because he might not have the will to care anymore."






Julie Kagawa was born in Sacramento, California. But nothing exciting really happened to her there. So, at the age of nine she and her family moved to Hawaii, which she soon discovered was inhabited by large carnivorous insects, colonies of house geckos and frequent hurricanes. She spent much of her time in the ocean, when she wasn't getting chased out of it by reef sharks, jellyfish and the odd eel.

To pay the rent, Julie worked in different bookstores over the years, but discovered the managers frowned upon her reading the books she was supposed to be shelving. So she turned to her other passion: training animals. She worked as a professional dog trainer for several years, dodging Chihuahua bites and overly enthusiastic Labradors, until her first book sold and she stopped training to write full-time.

Julie now lives in Louisville, Kentucky, where the frequency of shark attacks are at an all-time low. She lives with her husband, two obnoxious cats, one Australian shepherd who is too smart for his own good and the latest addition, a hyperactive papillon.
Other posts featuring Julie Kagawa

The Iron Fey: Call of the Forgotten

Interview