Author: Ilsa Madden-Mills
Series: Briarcrest Academy #1
Published: September 9th 2013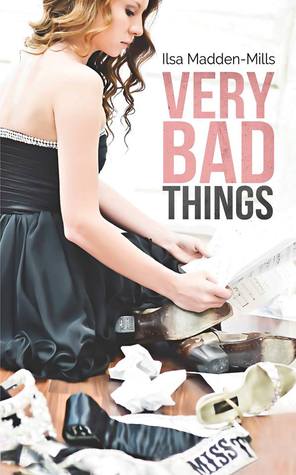 I was quite surprised at how much I enjoyed this book!! Nora and Leo were so fun to read about and I loved the humour injected into this story, along with the intense plot.
This is a sweet tease where Nora is showing Leo her tattos.
I put my naked back to him, lifted my hair and placed it over my chest, so he could see my wings.
He was silent for a few moments, but I could hear his breathing as it came faster and rougher. He came up behind me, wrapped his hands around the tops of my arms and kissed my shoulders, tracing his mouth and tongue over the words on my back. I moaned out his name.
He whispered in a raspy voice, "This . . . this means everything. Seeing my words for you on your body makes me insane for you."
~ Kindle Arc Loc 3434
My review will be on the blog Friday!
Born into a life of privilege and secrets, Nora Blakely has everything any nineteen-year-old girl could desire. She's an accomplished pianist, a Texas beauty queen, and on her way to Princeton after high school. She's perfect...

Leaving behind her million-dollar mansion and Jimmy Choos, she becomes a girl hell-bent on pushing the limits with alcohol, drugs, and meaningless sex.

Then she meets her soulmate. But he doesn't want her.

When it comes to girls, twenty-five-year-old Leo Tate has one rule: never fall in love. His gym and his brother are all he cares about... until he meets Nora. He resists the pull of their attraction, hung up on their six year age difference.

As they struggle to stay away from each other, secrets will be revealed, tempers will flare, and hearts will be broken.

Welcome to Briarcrest Academy... where sometimes, the best things in life are Very Bad Things.

From the book you're currently reading, or one you just finished, tell us what made you SWOON. What got your heart pounding, your skin tingling, and your stomach fluttering.

Shout it out on Twitter with the hashtag #YABound, post it here in the comments, or grab the adorable button above and share it on your blog! I want to know & so do the chicks at YABound!
Did you get swooned this week? Please leave a comment below with your Swoon link so I can check out yours too!!
Thanks for stopping by and have a great Thursday!!