Nomi's Weekly Wrap Up is a combined meme with the Sunday Post hosted by Kimberly @ Caffeinated Book Reviewer, Bought, Borrowed and Bagged hosted by Braine @ Talk Supe and Stacking The Shelves hosted by Tynga's Reviews

. I'll share news, post a recap of the past week and tell you what will be happening on my blog in the week ahead. I will also tell you about the books and goodies that I have managed to pick up.
It has been a pretty quiet last week of the school holidays. The kids went to my mother's place for a few days, so it was unusually quiet around the house! When they returned, all fighting resumed and I realised how nice the peace was! Lol
I didn't really jump on the computer at all though, I enjoyed some down time, and will be back at it this week, I'm sure!
Oh, I nearly forgot… Another distinction in my proofreading course *fist pump* Two down, one to go!!
Review ~ Everlasting Sin by JS Cooper
Review ~ Blood White by Ashley Nemer
Blog Tour ~ Thrive by Krista & Becca Ritchie
Review ~ Overwhelmed by You by Nashoda Rose
COVER REVEAL ~ Forget You by Jennifer Snyder
Review ~ Ravenous by Eden Summers
This week I grabbed a couple of books from the library that I have been dying to read…
Breathe

(Sea Breeze #1)
Deeper

(Caroline & West #1)
I just loved Cannon… had to get on the tour!!
Last week I said how my friend Itara @ My Midnight Fantasies wanted me to read this series, and I grabbed the free novella. This week I grabbed this bundle as it had the novella and first book together for just 99c… Who could resist that?
(Scorpio Stinger MC 0.5-1)
I saw the first book in this series on NetGalley and it mentioned this prequel was free, had to see how things began… Fingers crossed I get approved for the next one!
For Review
Here are some beauties I am keen to read!!
I have been hanging for Jimmy's book and I managed to snag a copy!! Whoo hoo!!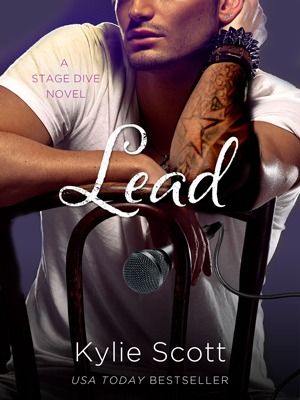 Lead

(Stage Dive #3)
There are still some giveaways running… Click on the links at the top/right of the blog to enter!
What do you did you get up to last week? Pick up any goodies?
Please leave a comment below with your link so I can check out yours too!!