Monica Murphy is another author I love, and the Rules series has been fun so far... but this book crosses over into the One Week Girlfriend series!
Krista Ritchie & Becca Ritchie have a new standalone... yes please!
Expected Publication: January 10th 2017
Sydney Walker's new job is perfect. As the live-in nanny to the most famous quarterback in the NFL and his beautiful wife, she couldn't have it any better. Their kids are adorable. Her bosses are more than generous. Plus, there are hot football players at the house all the time. Life can't get much better than this.

Until her life turns into an absolute nightmare. The media is abuzz with rumors that she and her boss Drew Callahan are having a torrid affair. Everyone knows the truth—except the public. So Drew's wife Fable comes up with the perfect idea.

She creates a fake relationship between Sydney and one of the rookie players on Drew's team. Wade Knox is forever indebted to Drew and Fable and readily agrees to the set up. Pretending to be in a romantic relationship with the hot nanny for a week—how hard can it be?

Crazy how it only takes one week for two people to fall head over heels in love…

(This mash-up new adult romance features characters from both the One Week Girlfriend series and The Rules series.)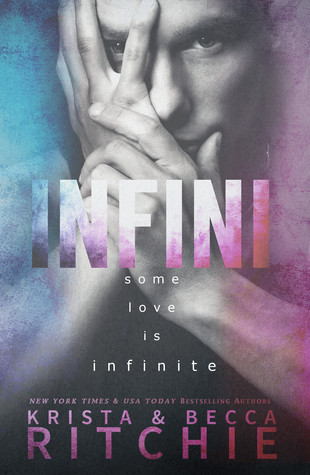 Author: Krista Ritchie & Becca Ritchie
Genre: NA Contemporary Romance
Expected Publication: January 10th 2017
Some love is infinite

"Don't have a best friend that's a girl" — this was the advice from my older cousin. I didn't take it. Because he followed with, "friends don't f*ck friends. And you'll want to f*ck her."

It was terrible advice.

My cousin should've told me that being best friends with Baylee Wright — since she was twelve — would be the best and worst decision of my life.

He should have told me to protect her from what was coming.

He should have told me that when a darkness crawled towards us, there'd be no safety net.

Now I've signed back on to the same Vegas acrobatic show as Baylee, working together for the first time in years. And she tells me that she's having trouble in a certain "area" of her life — because of our past.

"You can help me fix it," she says.

And then she hands me a list.
Waiting on Wednesday is a weekly meme hosted by Jill @ Breaking the Spine where I have the chance to spotlight upcoming releases that I'm eagerly anticipating.