Mr.
Match... two words...
Oliver Shrike!! YES PLEASE!
Bad Boy sounds AMAZING too!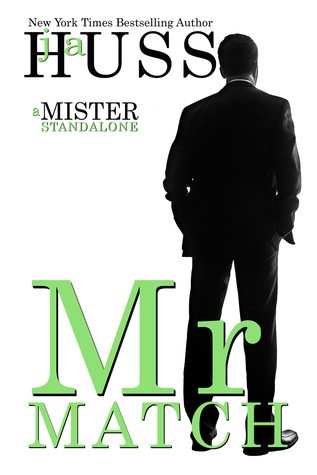 Genre: Contemporary Romance, Suspense
Expected Publication: December 7th 2016
Oliver Shrike thinks ahead. He likes to make lists and tick off boxes. He plans, he plots, and he's got everything under control.
Until one day he sees my videos on his dating site. The private erotic videos I make just for him.
When I'm looking at the camera I can practically see his face. Hear the internal arguments. Feel his desire.
Because I'm that kind of woman.
You should delete my videos, Oliver Shrike. It's your job to keep that dating site on the up and up.
But you don't, do you?
You watch them. You get off to them. You crave them.
Every week I make a new one with you in mind. I've got you addicted to my body, my moans, my secrets.
I've hooked you now, Mr. Match. You've been in control for way too long and this is where it ends.

Mr. Match is the last book in the Mister Series. NOT a standalone book.
Expected Publication: December 6th 201
Vlog star Renard Grant has nothing to prove: he's got a pretty face, chiseled body, and two million adoring video subscribers. Plus the scars on his chest and a prescription for testosterone. Because Ren is transgender: assigned female at birth, living now as male. He films his transition and shares it bravely with the world; his fans love his honesty and positivity.

But Ren has been living a double life.

Off-camera, he's Cane, the muscle-bound enforcer for social justice vigilante group Black Iris. As Cane, he lets his dark side loose. Hurts those who prey on the disempowered. Indulges in the ugly side of masculinity. And his new partner, Tamsin Baylor, is a girl as rough and relentless as him. Together, they terrorize the trolls into silence.

But when a routine Black Iris job goes south, Ren is put in the crosshairs. Someone is out to ruin his life. He's a bad boy, they say, guilty of what he punishes others for.

Just like every other guy: at heart, he's a monster, too.

Now Ren's got everything to prove. He has to clear his name, and show the world he's a good man. But that requires facing demons he's locked away for years. And it might mean discovering he's not such a good guy after all.
Waiting on Wednesday is a weekly meme hosted by Jill @ Breaking the Spine where I have the chance to spotlight upcoming releases that I'm eagerly anticipating.