Nomi's Weekly Wrap Up is a combined meme with the Sunday Post hosted by Kimberly @ Caffeinated Book Reviewer, Bought, Borrowed and Bagged hosted by Braine @ Talk Supe and Stacking The Shelves hosted by Tynga's Reviews

. I'll share news, post a recap of the past week and tell you what will be happening on my blog in the week ahead. I will also tell you about the books and goodies that I have managed to pick up.
I am a little bit excited this week… I got the results for the third assessment in the Proofreading and Editing course that I was doing. After getting a Distinction in the first two, I am pleased to say that I got a High Distinction in the final assessment! Whoo hoo!!
I also received a few goodies in the post… one of which was a big surprise!! I am up-to-date with most things around the blog, scheduling in to March and April now. Things are pretty comfortable which is good!
COVER REVEAL ~ Something For the Pain by Victoria Ashley
Review ~ Ruin by Rachel Van Dyken
Review ~ Silver Shadows by Richelle Mead
COVER REVEAL ~ Fading Out by Trisha Wolfe
Review ~ Sentinel by Jennifer L. Armentrout
Review ~ Love & Other Lies by Madeline Ash
Review ~ Warlord by Lana Grayson
Review ~ No Regrets by Jani Kay
I had a lucky week this week, I won a lot of my books, where as one was a complete surprise!!
Dare

(Brothers of Ink and Steel #1)
by
Allie Juliette Mousseau
I won a $5 Amazon GC at the FB release party for Kick… had to buy the book!
Kick

(Savage Saints MC #1)
I won this at another Facebook release party… Very excited to read it!!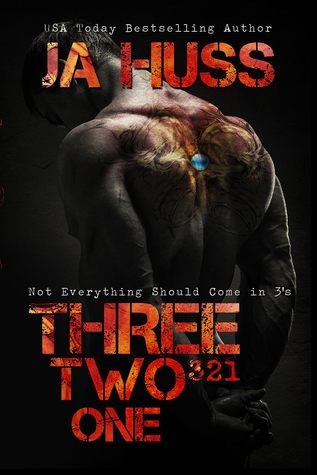 There was a Flash Giveaway over at Hard Candy Romance and I won this little beauty!!
I won this swag pack in another FB release party (I stalked a few last week!!)

This was a neat surprise that I received in the mail! It came with the bookmark and the little mask… I was soooo excited by this, I tell you!!
(A Court of Thorns and Roses #1)
There are still some giveaways running… Click on the links at the top/right of the blog to enter!
What do you did you get up to last week? Pick up any goodies?
Please leave a comment below with your link so I can check out yours too!!