I've found another new author that I enjoy... and she weaves the right amount of humour throughout her stories! May and Oz were a hoot to read about, mixed with the right amount of action and suspense!
Title: Wrong Number, Right Guy
Series: The Bourbon Street Boys #1
Genre: Contemporary Romance
Published: September 22nd 2015
When a mysterious text message summons May Wexler to a biker bar in downtown New Orleans, she knows something is very wrong. Her sister has sent out an SOS, but when May gets there, she's nowhere to be found and May is the one in trouble - she's wearing pink espadrilles, she's got a Chihuahua in her purse, and she's in the middle of a shootout.

After tall, muscular Ozzie comes to her rescue, May has no choice but to follow him to safety. At the headquarters of his private security firm, the Bourbon Street Boys, she finds a refuge for the night - and the offer of a job. But it's not long before a gun-toting stalker isn't the only complication in May's life: the more time she spends with Ozzie, the less she can deny that they've got some serious chemistry. A wrong number got her into this mess...Will it also get her the right guy?
Ahhhh! This book has had me in stitches! I love the main character May, she was a hoot! She's all ditzy blonde, with brains (like legally blonde) and she cracked me up at every turn! It was an amusing and action packed read, with the right amount of romance and suspense!
May found herself in a dive of a biker bar and caught in the middle of crossfire with her dog Felix in her handbag, after she mistakenly answered a text she believed was from her sister. I knew she was walking into trouble, but she managed to rationalise everything and went in anyway. A brute of a man, with an ugly beard, saved her and just when she believed she was safe, trouble continued to follow her.
I loved May! Her inner dialogue was hilarious most of the time, and she never held back what she was thinking. She's honest and smart, and such a fun character to read about. I loved how easily she fit into the Bourbon Street crew and made new friendships quickly. The chemistry between May and Oz grew steadily and it was entertaining to see them dance around their feelings for one another.
This was an entertaining read from start to finish. There was always a hint of danger lurking in the background, but I mostly found myself smirking or giggling at May. She's a character that I felt that I could relate to, with her quirks and way of not seeing everything as black and white. She seems easy to get along with and feels insulted if people don't like her. I enjoyed getting to know the Bourbon Street crew and what roles they have in the team. May always kept them on their toes, especially Dev. But I loved watching the relationship between May and Oz grow the most. His opinion of her changed throughout the story, and he saw to the heart of the sweet, funny girl that I loved!
I'd actually had my eye on this book for a while and decided now was the time to try my first
Elle Casey
book. I grabbed the audio version and I loved the way that
Emily Foster
delivered the story! She gave May the spunk and sassiness that I wouldn't have gotten whilst reading the book myself. The storyline hooked me and it was quite the enjoyable read. I thought that the ending was a little rushed, and I would've liked to see a little more of the aftermath. However, I'm looking forward to continuing the journey and getting to know May's sister, Jen, in the next book.
*** Swoon Thursday was first bought to us by YA Bound. Since they are no longer with us, and with permission from Trisha Wolfe, I have decided that those of us that love to swoon need a central meet up point. So here it is ladies! I have a link up for everyone at the bottom of the post you can add your swoons to, and I'll set it up every week! So tell all other swooners out there to come on over, link up so we can visit each other! *** Hehehe... This was a cute moment! I loved how Oz came back!!

"Did you forget something?"
He glances first at my hair and then my mouth.
"Yeah. I forgot to say good-bye."
And then something crazy happens.
He reaches out and takes me by the waist, easily drawing me to him.
My lips part as his face gets closer and closer. I can't breathe. I can't talk. I can't even think straight.
"Good-bye," he whispers against my mouth, just before he presses his lips against mine.
Melting. I'm melting, just like that lobster butter, into his arms, inside my body. Everything is going hot and boneless.
He, on the other hand, is as solid as a rock. Everywhere.

Kindle Page 125


Originally inspired by

YA Bound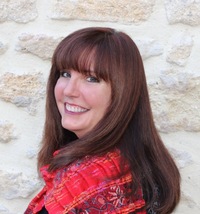 Hi. I'm Elle Casey, a full-time hybrid author (hybrid, meaning I
publish
some of my books myself and some with a traditional publisher – Montlake Romance). I published my first novel WRECKED on January 1, 2012 and have published on average a book every six weeks since. I quit my jobs as a lawyer and teacher early in 2013 to focus full time on my writing, and I couldn't be happier. I love my work and even more so, my readers!