This week has been pretty productive! I have scheduled a heap of posts, caught up on comments, cross posting reviews and sorted my emails! Got to love that feeling of being under control! I also spent the week reading
A Court of Mist and Fury by Sarah J. Maas. It was a long book, and I loved the first one, and this one was better! I am dying for the next book already... which will be next year! And, if there is one book I want you all to read, it's
The Empty Jar by M. Leighton... that book was such a beautiful and heartbreaking read. Check out my review or just break out the tissues and read it!
Outside of the blog, business as usual, kids off to school and hubby and I worked. We went to watch kid 1 & 2 in their cross country, they came 6th & 10th in their age races.
I played netball again on the weekend, and hubs took the weekend off and went fishing with friends... considering he doesn't like to fish! haha... boys weekend away, I think! I hope you all had a great week and those who went to BEA... so jealous and I'm sure you'll all rub it in!
Ride was FREE, Bastard just 99c!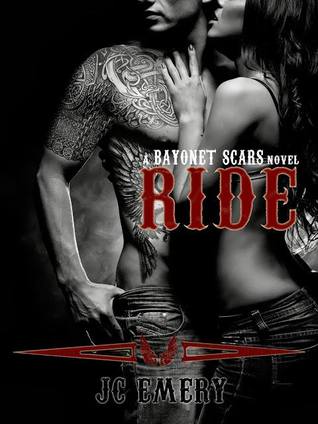 Ride (Bayonet Scars #1) by J.C. Emery
Bastard by J.L. Perry
And a couple of awesome things in the mail!
Trisha Wolfe sent a swag pack out to her crew... I love it!
And I won a giveaway from Shirl
Rickman! I had no idea what it was, but it turned out to be my very first Bookworm Box! So much love for Shirl!