A new series from Rachel Caine! I am certainly keen!
And I need to start the Manwhore series... sounds like fun.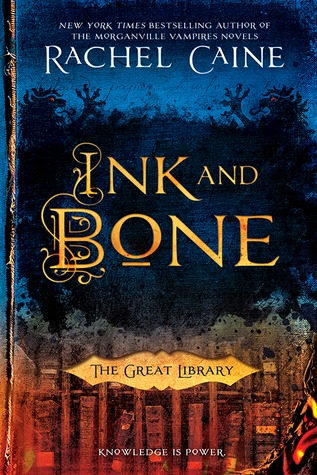 Series: The Great Library #1
Expected Publication: July 7th 2015
In an exhilarating new series, New York Times bestselling author Rachel Caine rewrites history, creating a dangerous world where the Great Library of Alexandria has survived the test of time.…

Ruthless and supremely powerful, the Great Library is now a presence in every major city, governing the flow of knowledge to the masses. Alchemy allows the Library to deliver the content of the greatest works of history instantly—but the personal ownership of books is expressly forbidden.

Jess Brightwell believes in the value of the Library, but the majority of his knowledge comes from illegal books obtained by his family, who are involved in the thriving black market. Jess has been sent to be his family's spy, but his loyalties are tested in the final months of his training to enter the Library's service.

When he inadvertently commits heresy by creating a device that could change the world, Jess discovers that those who control the Great Library believe that knowledge is more valuable than any human life—and soon both heretics and books will burn.…
Genre: Contemporary Romance
Expected Publication: July 7th 2015
Billionaire playboy? Check.
Ruthless businessman? Check.
Absolutely sinful? Check.

Malcolm Saint was an assignment. A story. A beautiful, difficult man I was supposed to uncover for a racy exposé.

I intended to reveal him, his secrets, his lifestyle—not let him reveal me. But my head was overtaken by my heart and suddenly nothing could stop me from falling. I fell for him, and I fell hard.

Malcolm Saint is absolute Sin, and I've become a hopeless Sinner.

Now that the assignment is over, Saint wants something from me--something unexpected--and I want this wicked playboy's heart. But how can I prove to the man who trusts no one that I'm worthy of becoming his plus one?
Waiting on Wednesday is a weekly meme hosted by Jill @ Breaking the Spine where I have the chance to spotlight upcoming releases that I'm eagerly anticipating.