Nomi's Weekly Wrap Up is a combined meme with the Sunday Post hosted by Kimberly @ Caffeinated Book Reviewer and Stacking The Shelves hosted by Tynga's Reviews

. I'll share news, post a recap of the past week and tell you what will be happening on my blog in the week ahead. I will also tell you about the books and goodies that I have managed to pick up.
This week has been an eventful week. I have been busy with the blog (as per usual), I have worked a little on my second assessment in my Proofreading/Editing course and I began my new job, working in the local Pub! It was fun and I look forward to doing more shifts when they need me.
Review ~ Picture Perfect by Elisabeth Grace
Sneak Peek ~ Fall to You by Lexi Ryan
Book Blast ~ Mortal Enchantment by Stacey O'Neale
Review ~ The Thrill of It by Lauren Blakely
Spotlight ~ Because the Night by Kristen Strassel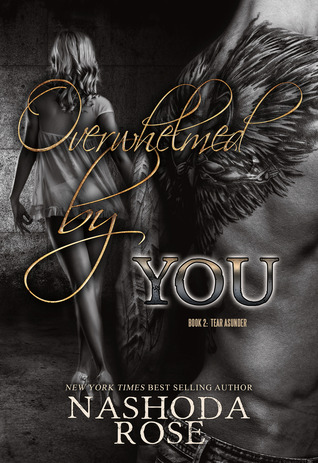 I purchased this little beauty which has 6 full length novels for only 99c and entered the giveaway…
Born to Ride - A Clubhouse Collection
by
Kasey Millstead
,
Nina Levine
,
Lila Rose
,
Carmen Jenner
,
Jani Kay
,
Bella Jewel
Annnnd, I won all this from the fab Lila Rose!!
There are still some giveaways running… Click on the links at the top/right of the blog to enter!
What do you did you get up to last week? Pick up any goodies?
Please leave a comment below with your link so I can check out yours too!!