Nomi's Weekly Wrap Up is a combined meme with the Sunday Post hosted by Kimberly @ Caffeinated Book Reviewer, Bought, Borrowed and Bagged hosted by Braine @ Talk Supe and Stacking The Shelves hosted by Tynga's Reviews

. I'll share news, post a recap of the past week and tell you what will be happening on my blog in the week ahead. I will also tell you about the books and goodies that I have managed to pick up.
Hi all! Well, the kids are back at school and this week I was busy! Baking cakes for my youngest son's 5th birthday (one for kinda, one for home). He had a fabulous day and is busy with his new toys.
I blogged as much as I could; caught up on comments, got blog posts in order and read a few books so I could get review posts ready. We are going away this weekend and will be gone for just over a week, so I won't be around much at all. I will catch up with you all when I return!
Review ~ Bitter Sweet by Jennifer L. Amentrout
Release Day Blitz/Review ~ Fractured Lines by Jen McLaughlin
Release Day Review ~ Losing Track by Trisha Wolfe
Review ~ Alex by Sawyer Bennett
Review ~ All Things Pretty by M. Leighton
Spotlight ~ The Dark War Chronicles by Amy Kessler
Prom Tour ~ Living With Regret by Lisa De Jong
Status

(Social Media #4)
Thanks to the fabulous Trisha Wolfe for this little beauty!!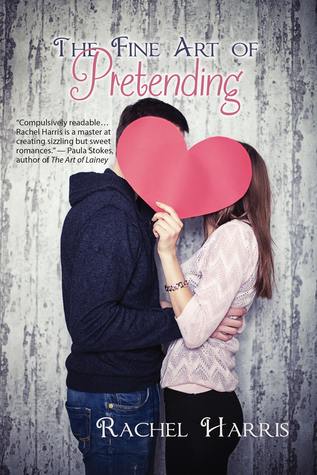 (The Fine Art of Pretending #1)
The King

(The Original Sinners #6)
There are still some giveaways running… Click on the links at the top/right of the blog to enter!
What do you did you get up to last week? Pick up any goodies?
Please leave a comment below with your link so I can check out yours too!!