Temporary was a helluva fun read! I loved the chemistry between Grace and Callan, even though it grew slowly. Callan was serious hotness, and boy did he make me swoon!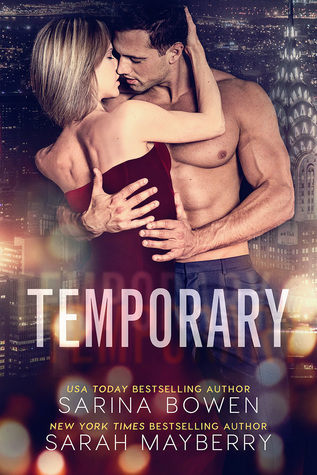 Author: Sarina Bowen & Sarah Mayberry
Genre: Contemporary Romance
The most beautiful man I've ever seen is the one who can ruin everything...

The first time I lay eyes on Callan Walker, I know he'll be trouble. With his smug grin, hot Aussie accent and thousand dollar shoes, he's just the kind of rich guy who always gets what he wants.

And he wants two things: a night of sin, and my cooperation as he outmaneuvers his powerful mother to take control of his uncle's estate.

I can't afford either one. I'm the only thing standing between my little sister and the foster care system. He may have money and charm on his side, but I have something even more powerful -- pure desperation. This temp job at his mother's company can become a full time job for me. It has to.

But when Callan's eyes rake over my body, sometimes I forget my obligations. His piercing gaze finds the fun, optimistic girl I used to be and not the tired person I've become.

And it works--if only for a moment. Our night together was a mistake. I can't afford to get sucked into his high-powered family's treachery. But the closer I get to Callan, the more layers I find beneath those expensive clothes. Though I can't forget this is temporary. He's temporary. I have too much to lose.

Too bad my foolish heart didn't get the memo...
As soon as I met Callan Walker in Temporary... with his smug grin, hot Aussie accent... I knew I was going to love this book! I'm a fellow Aussie and I love to see authors portray other Aussie's in these hot addictive reads! So, you know I really enjoyed this one! Especially since the characters were not looking for love, but inevitability, found it anyway!
I really loved Grace's determination. She wanted to be good at her temporary job and to find permanent employment. She was such an amazing person, looking after her little sister and doing what she could to make a good life for her, despite the crappy situation they were in.
Callan began as the typical spoiled party boy, but he soon stood up once he realised what he lost. He was determined to set things right, but I could see his attraction growing for the temp that was sent to deal with his uncle's possessions. It saddened me that he had such a strained relationship with his mother, but I was glad he had such a good relationship with his uncle. It was amazing to see him change once he met grace, too!
I thoroughly enjoyed this read, I think enemies to lovers has got to be once of my favourite troupes. I love the bickering, the flirting and how the characters give in to their lust and fall for one another. Grace and Callan were fun to watch, as they slowly came together and gave into the feelings that were brewing. Even though they were from two different worlds, they were magic together.
I've read Sarina Bowen before and I am continuing to love her work. Sarah Mayberry is new to me, but I know I'll be on the hunt for more of her work because this was a book I couldn't put down. Together these authors are an amazing force and I hope they bring us more stories in the future!
Complimentary copy provided by the Author in exchange for an honest review.
*** Swoon Thursday was first bought to us by YA Bound. Since they are no longer with us, and with permission from Trisha Wolfe, I have decided that those of us that love to swoon need a central meet up point. So here it is ladies! I have a link up for everyone at the bottom of the post you can add your swoons to, and I'll set it up every week! So tell all other swooners out there to come on over, link up so we can visit each other! *** Wow... this kiss was so hot! It built slowly and I knew it was going to be scorching!

My self-control was done and dusted. I tugged on her hand to draw her closer, then leaned down. I found the corner of her mouth with my lips and just hovered there, teasing her. Grace made a breathy little sound of surprise, but she didn't pull away.
I pressed my lips against her warm skin, then caught her mouth under my own. Her moan was all I needed. I deepened the kiss, and her lips felt soft and supple beneath mine, as I always knew they would.

Kindle Arc Loc 1886


Originally inspired by

YA Bound
Sarina Bowen is the USA Today bestselling author of steamy, angsty
Contemporary Romance and New Adult fiction. She lives in the wilds of Vermont.

Sarina Bowen is the USA Today bestselling author of steamy, angsty Contemporary Romance and New Adult fiction. She lives in the wilds of New England.

Don't miss a book or a sale. Join her mailing list.

She is the author of The Ivy Years, an award-winning series set amid the hockey team at an elite Connecticut college. Also, the The Gravity series.

With Elle Kennedy, Sarina is the author of the RITA award winning HIM, and its sequel, US, as well as the WAGs novels.

Sarina also has a new Vermont contemporary romance series, True North. She's also unrolled new hockey novels from Penguin Berkley including Rookie Move.

Sarina enjoys skiing, espresso drinks and the occasional margarita. She lives with her family, eight chickens and more ski gear and hockey equipment than seems necessary.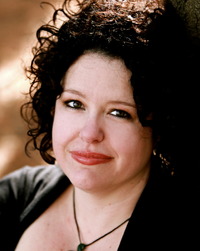 Sarah Mayberry lives in Melbourne, Australia, with her partner of nearly
twenty years (who has recently become her husband!). When she's not in her pajamas eating peanut butter sandwiches and typing away madly on her latest story, she enjoys reading, cooking, sleeping, pilates, going to the movies and shopping. Not necessarily in that order!

Some of Sarah's favorite authors are Susan Elizabeth Phillips, Rachel Gibson, Karina Bliss, Mary Balogh, Julie James, Sherry Thomas, Meredith Duran, and Loretta Chase. Her favorite movie is When Harry Met Sally, although she is also very fond of His Girl Friday and Something About Mary.
Other reviews featuring
Sarina Bowen
Keepsake
#3
Would you like me to add the link up code to this post, so you can add it to your own posts?